O'Clock watches from Italy have found their way into the United States. They are cheery and cool wristwatches with an invariably white face and cases of 15 different colors, fitted with a slip-on band.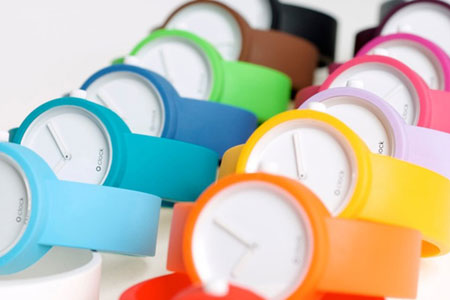 To ensure a comfortable clasp there are three band sizes – large, medium and small. Traditional yet unusual design on your arm, they retail at $36.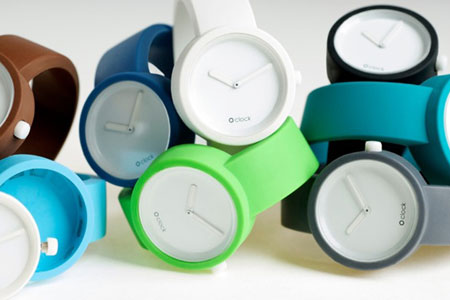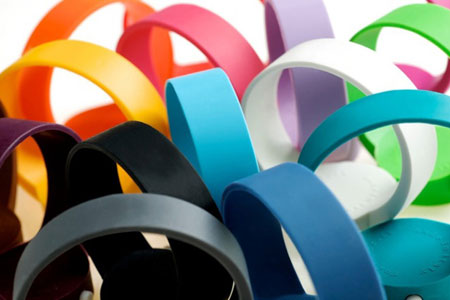 Source of the image: Hypebeast.