Summer is in full swing and that means bronzed bods now pepper the landscape with a smorgasbord of must-have fashions. For some, the 1980s are back in full force, with shocking pink vinyl, catsuits, and plastic accouterments being sported by fashionistas everywhere. It's part statement, part attitude, and part of the dizzying array of summer fashions. What you're seeing is a fusion of trending styles and attitude in an eclectic ensemble of boldness. Some of the outfits you may encounter are an anathema to the mainstream, yet their magnetic appeal with the fringe fashion crowd reigns supreme. In between the conventional fashions and the style, gods is a happy medium, if only for a summer minute.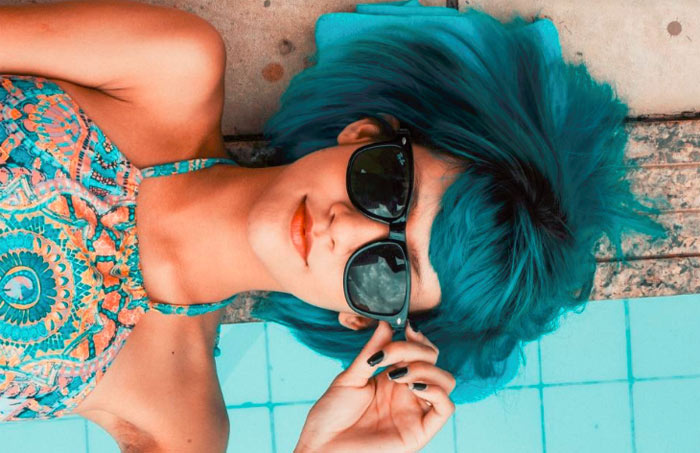 The Pantheon of fashion gods is just as fickle as the rest of us mere mortals. Their tastes and preferences ebb and flow like the mercurial beings that they are. What's hot today is yesterday's news tomorrow. Nonetheless, the amazing trends, patterns, and kaleidoscope of colors that you will see this summertime certainly warrants a second look. It appears that less is more once again, and skin is in this summer. Our fashion gurus have their radars up as they scan the beaches and the malls, the highways and the byways in search of inspirational trends that are likely to dominate the summer scene. Ladies rule the roost with an unbelievable array of skimpy outfits, onesies, floral attire, sheers and see-through garments that will leave you gobsmacked at the oftentimes shameless audacity that such mortals exhibit.
How Does Plastic Grab You This Summer?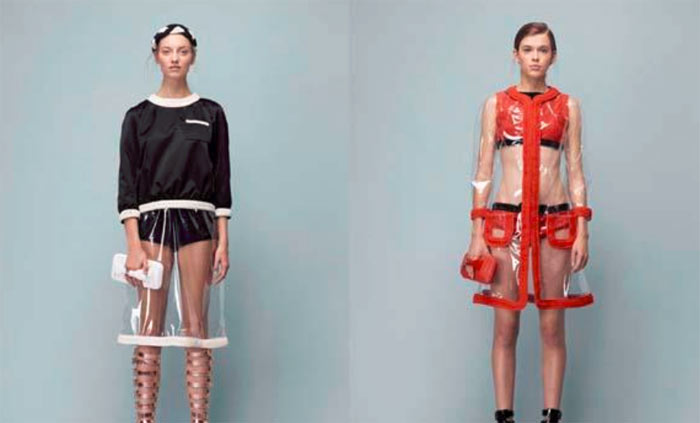 You may be inclined to eschew plastic this summer but hold your horses on that one. Plastic is in, for all the right reasons. It's durable, dynamic, and doesn't need to be ironed. It holds its colors well and looks fantastic under any lighting. Of course, it's the shades, hues and colors of the plastic that determines fashion or fashion faux pas. Pastoral shades are in this summer, including lighter tones such as lavender, teal, and baby blue. For those who prefer the darker hues, French blues are also back, along with black vinyl for the contrast.
Contrary to popular opinion, plastic is not cheap. The world's premier fashion houses like Chanel, Yves St Laurent, Versace, and Ralph Lauren are delving into exciting plastic fashions with gusto. Whether it's a chic and sophisticated Batman'esque Cape or a glossy handbag, shiny vinyl is big this summer. Plus, if you're ocean-bound there's no excuse not to waterproof the contents of your purse in a nonporous wunderkind like plastic or vinyl.
Tight Buns and Shapely Legs to Complement Your Summer Fashion Selections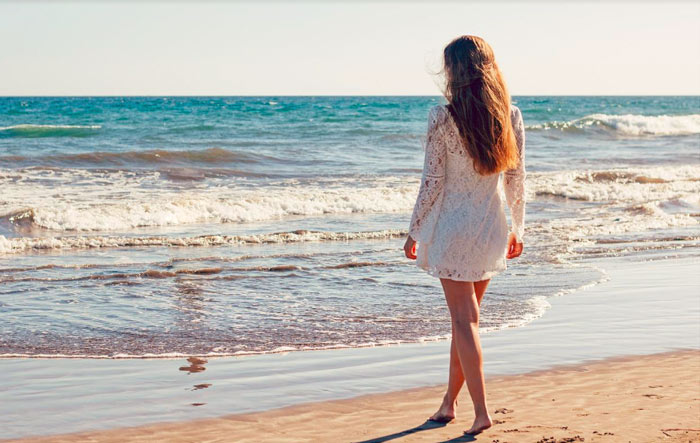 For all the beachgoers out there, you may be inclined to adopt the Florida style of tropical palm trees, setting suns, and cocktail fashions. Think again. This summer's fashion trends have turned their cheeks the other way. It's all about floral this time around. But not just any old silky smooth petals – orchids, roses, tulips, and other dainty natural designs are making a big splash at the beaches. The combination of body beautiful and beautiful fashion generates the nuclear effect when it comes to the wow factor. For the uninitiated, looking good is a multi-fold endeavor. Cut the carbs, trim the fat, and say yes to protein. Your bikinis, sarongs, and skinny jeans will look oh so much better with tight buns and shapely legs.
Skinny jeans are eternally fashionable wardrobe staples. There is something enduring about tight denim, and the way it transcends time and generations. True to form, jeans are just as fashionable in the summertime as they are any other time of the year. The leading fashion columnists pay homage to denim as one of the trendiest fabrics of the summer. Denim comes in many different shapes and sizes, including bellbottoms, skinny jeans, cargo and more. Denim dresses are less common, yet there is a market for such attire among a niche group of ladies. What is trending, however, are lots of exciting summer dresses, including plaid items that are typically enjoyed in winter. The crossover appeal of plaid designs is particularly appealing. Unbelievably, polka dots are back in season, and not just because they are bright and cheery – they are the must-have style this summer.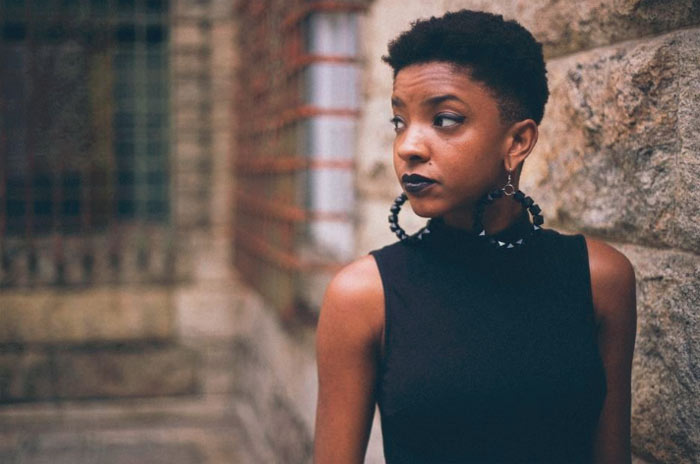 One indispensable item in your closet this summer has to be an entourage of white T-shirts. And not those stained white T-shirts – it's the bright white T-shirts with integrity that are making a statement. These totally versatile fashion items can be worn under a sweater, jacket, or over your bikini at the beach. White radiates purity and life; it's a vibrant color that isn't a color. White T-shirts go perfectly well with sandals, dress shoes, or sneakers; it says casual in a smart way. As far as costs go, you're always going to score a pretty good deal with a white T-shirt – they are affordable and available everywhere. Since white goes with pretty much anything, you want to break it up and blend it with other summer colors.
Accessorize with platinum for the upmarket look, or gold for the blinging out at the beach look. Plastic jewelry and crystals are to add some sparkle to your attire. Accessorize with accouterments that resonate with you. Back in the 80s, it was big hairdos and oversized earrings; today anything goes. Whatever your preference, wear it with pride. It's in vogue if you deem it so – besides, the sun will bring out all those beautiful hues and accentuate the beauty of whatever fashion it is that you choose to brandish!