The well-known model Jourdan Dunn was fired from the new collection show by the Dior fashion house in Paris because of an improper bust. The girl sarcastically noted that she is usually dismissed because of her skin color.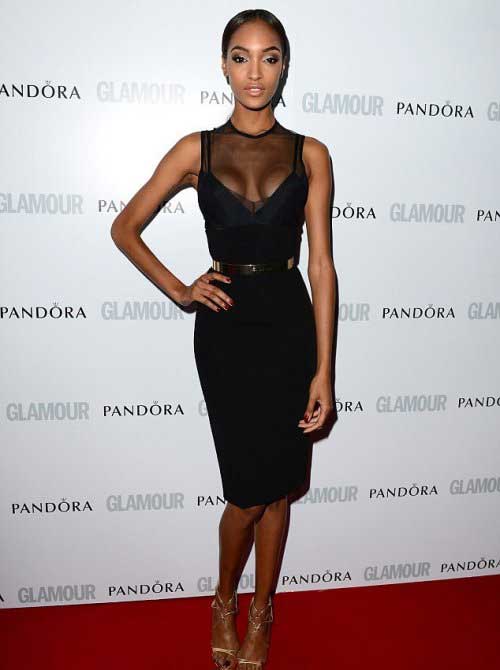 The 22-year-old Jourdan Dunn is not among the top models, but she is considered to be quite successful in the fashion world. She has a valid contract with the London Storm Models agency, which provides the possibility of Jordan's cooperation with the leading world brands. And she also has a breast size of 32A. Apparently, the fashion industry considers this bust inappropriate.
Indeed, it was because of her breast size that Jordan Dunn was taken off the presentation of the new collection by Dior in Paris. The Jamaican girl reacted to this situation with sarcasm. Jordan is used to getting brushoffs, however, not because of the breast size. In her Twitter account Dunn wrote that she is not usually allowed on the catwalk because of her dark skin color. And the bust being too big (32A) was the cause for a rejection for the first time.
However, the Dior show really made the girls show a lot of flesh this time, so the organizers may have been right. Even a little outstanding bust would obviously distract the audience from the clothes. And a girl with completely flat parameters would be quite appropriate.
With the arrival of Raf Simons as head of Dior, this fashion house was subjected to strong criticism for unspoken racism. Simons almost completely switched to white-skinned models. Even the iconic fashion industry representatives called for Raf to change his approach to this matter.