Miracles of flexibility are demonstrated by Miranda Kerr in the advertising of the new EasyTone sneakers produced by the Reebok company. The first promo shots with the model, that can cause envy and admiration even among the biggest fans of yoga, have already appeared in the network.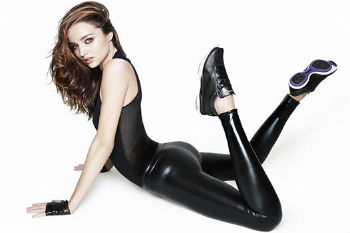 Few people are able to take so tempting positions, that is why tight leggings and fishnet top were picked up for Miranda. Looking at the pictures, it becomes clear at once that swimming and yoga classes, attended by the 28-year-old model, who had become a mother of Orlando Bloom's son Flynn not so long before, were not in vain.
A few days earlier, Kerr had presented a new collection of Reebok sportswear at a press conference. Especially for the suspicious journalists, the model easily raised her leg over her head, so that no one would have any doubt left as to the true flexibility of Victoria's Secret "angel".
Miranda also admitted that she did not have any physically demanding trainings and diets in order to have the ideal figure. She says she is not strict with herself as people live to enjoy life. She works, does yoga and wears her EasyTone sneakers. She used to work for 18 hours, but now she is involved less and spends more time with Flynn.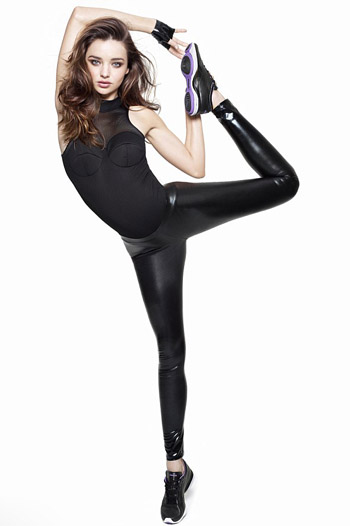 By the way, the owners of the brand have created advertising 3D-image models, for the most loyal fans of beautiful Miranda not only to see her, but to reach out and touch her as well.