One of the most sought-after young actresses, 28-year-old Mila Kunis, has signed a contract with the Christian Dior fashion house and has taken part in the shoots for the spring-summer collection.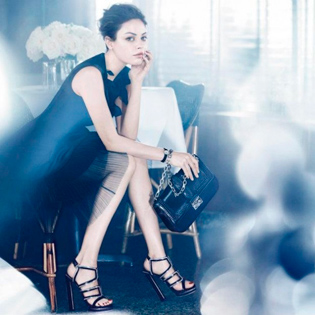 The deputy general manager of the company, Delphine Arnault, noted that the choice of Dior had fallen on Mila due to her role in "Black Swan" by Darren Aronofsky. Kunis' alluring and dangerous heroine was unmistakably the best to present the provocative idea of the fashion house.
The actress herself admits that she does not know much about high fashion so far:
"I'm honestly just learning about fashion. In my daily life, I don't wear the most feminine pieces. But I love to feel feminine when I'm on the red carpet. I find that Dior is an incredibly grounded house. I always thought what Dior does is so sophisticated, feminine and beautiful."
However, the star approved of the fashion shoot under Michael Jansson's strict guidance:
"They made me feel incredibly comfortable. I can't say it was the hardest thing to do. "
The line, presented by Kunis, will be available in spring 2012, and we can just estimate the first pictures of the new collection.