Louis Vuitton has positively amazed everyone at Paris Fashion Week 2011.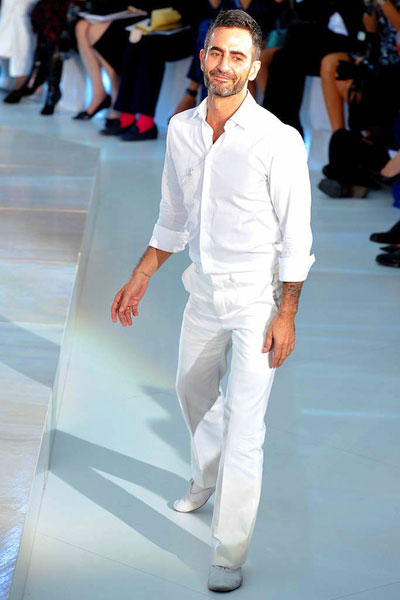 One of the defining characteristics of each young fashion brand is an aesthetic concept which guides the designer while creating collections. Each of the seasonal collections may vary, but the common aesthetics of the fashion house allows to predict with a certain degree of accuracy what the designer will present to the public in the new season. Yet more interesting is to observe the work of Marc Jacobs, the creative director of Louis Vuitton. Each collection of the designer becomes a signal for a radical change to the image. What comes to the mind is the "Asian" spring-summer 2011 collection, the fetish-chic of the autumn-winter 2011-2012 collection, and, finally, surprisingly feminine and flirty innocent images of the spring-summer 2012 collection, presented closer to the end of the Fashion Week in Paris.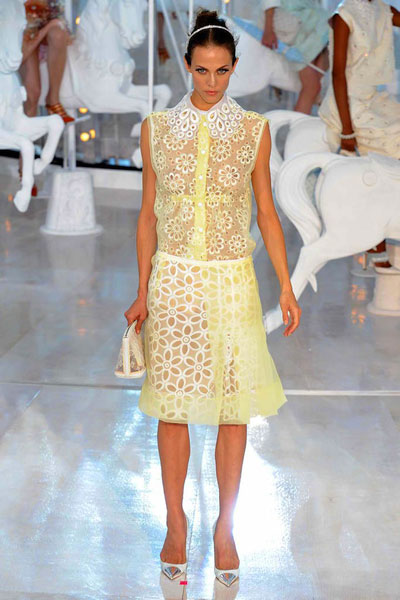 The new Spring-Summer 2012 collection presented by Louis Vuitton is directly opposed to the previous fall-winter collection: the fetish-chic, embodied in leather, has been replaced with the most gentle airy lace, leather skirts and shorts have given way to elegant costumes in soft pastel shades, created with a flirty lace collar. There is no doubt that the new Louis Vuitton collection will again be an absolute hit – the gentle "sherbet" shades and the lace have become the key trends for spring-summer 2012.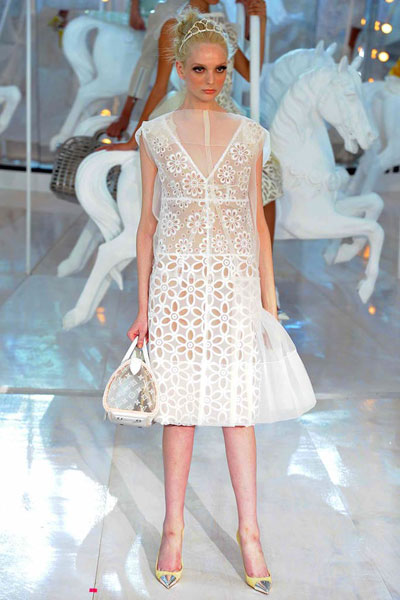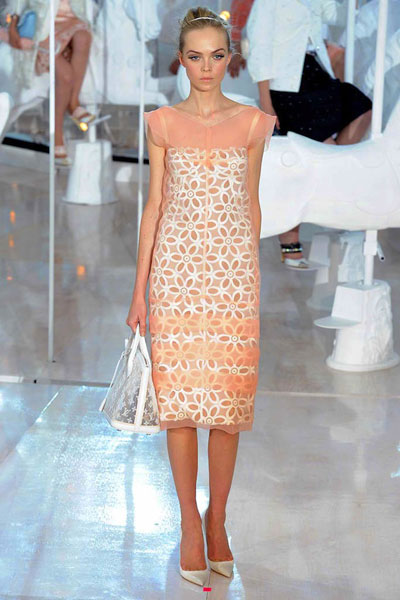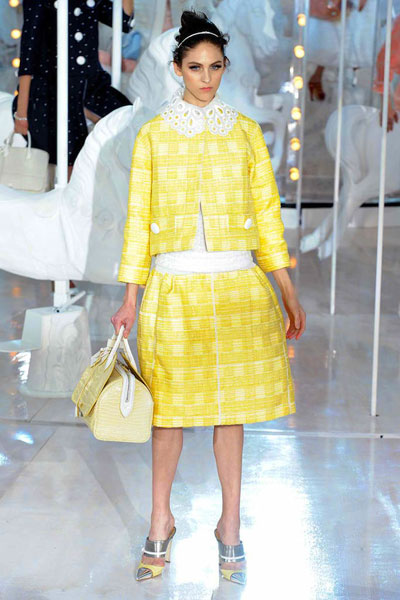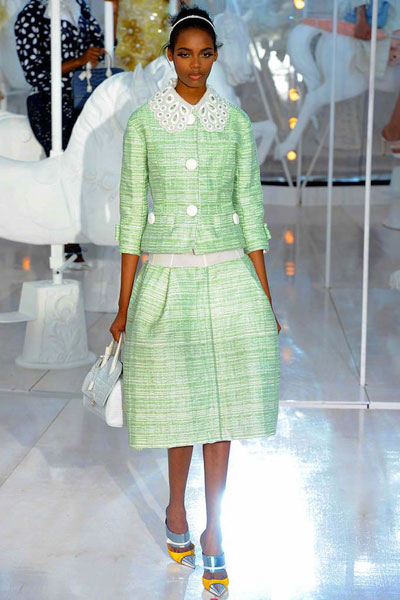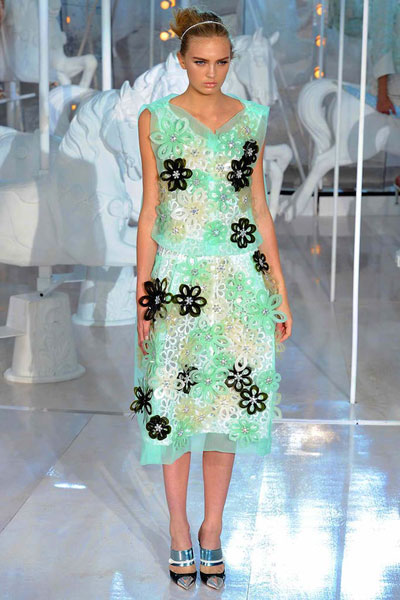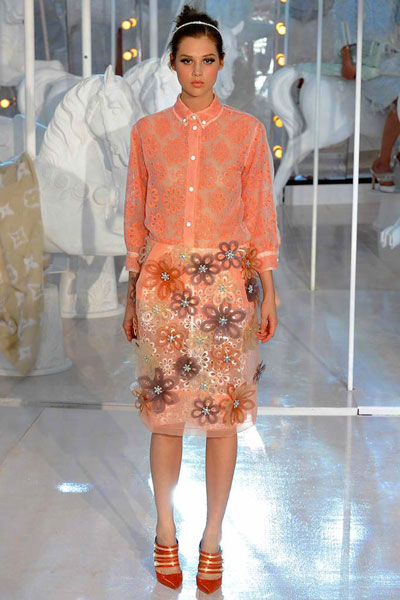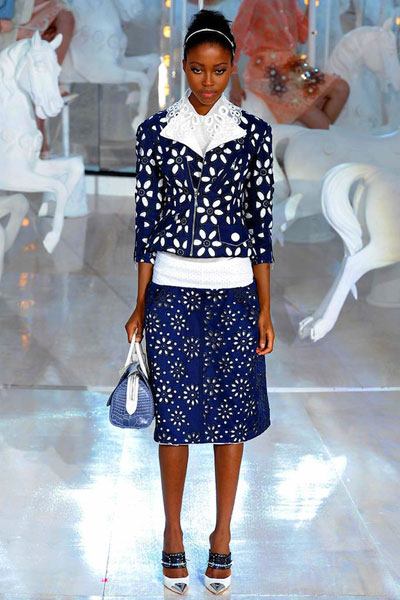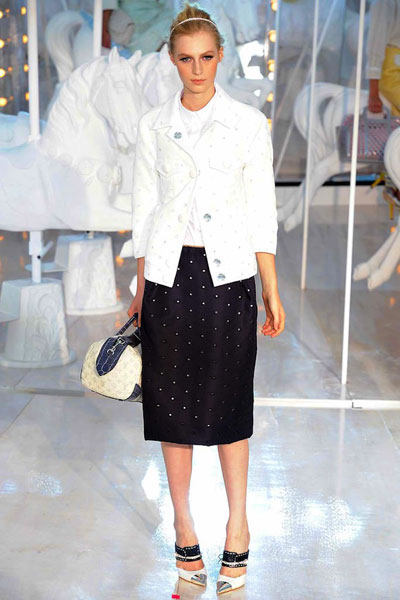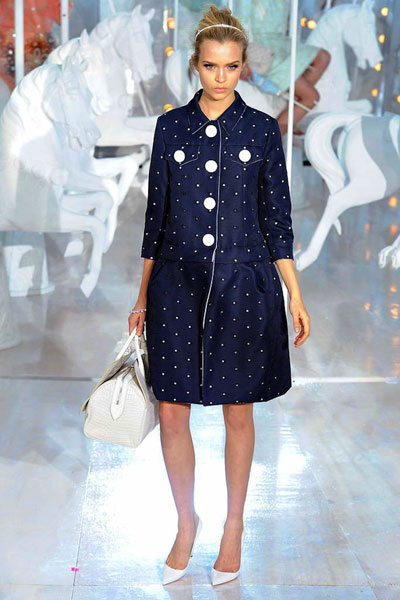 Source of the image: Ilvoelv.