Louis Vuitton handbags are without a doubt the most famous handheld accessory out there. Timeless and chic, they've been the quality standard for most other handbags and even the replicas that attempt to copy its quality. If you decide to purchase a Replica Louis Vuitton you can find examples that are very similar to its real counterpart, and there are some tips and tricks when purchasing one. Besides, if you want to buy a fake, you might as well try and get one that is as close as possible to the original.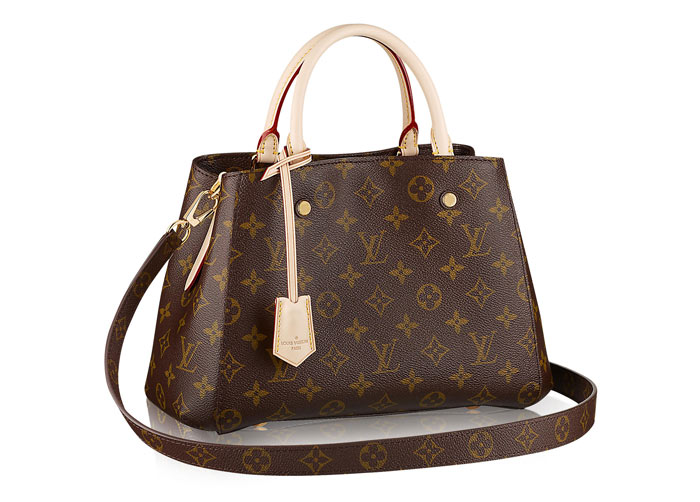 The T's on the stamp
To begin with, you will want to pay close attention to the T's situated on the bag's stamp. They are very distinct and will never come close to touch each other. So make sure you inspect carefully when purchasing one. You will notice on a lot of fake handbags that the T's are connected with each other and it attracts the inquisitive eye.
Watch out for the stamps with ''Made in France''
You will also have to look at the ''made in'' stamp as that also has its differences between the fake and the original. If the stamp says ''MADE IN FRANCE'' in capital letters, then you are seeing a fake handbag and it will be a giveaway to anyone who knows how the originals look like. You will want to find one that has ''made in France'' written on it, as that is how the original one is.
Check the Louis Vuitton website for the correct colors
You found a replica handbag that you absolutely love, and it's in your favorite color. However, it might not be in one of the approved colors for the real LV handbags. Check their website to see the exact colors that the originals have. It is a dead giveaway, even if everything is ok about the handbag. The LV website is free to access and you can use it to compare the handbags. It should always be your go-to authenticity tool.
Verify the interior of the Handbag
The interior is just as important as the exterior when trying to purchase an accurate replica, and it will also depend on the collection line you are aiming for. For example, if you want to purchase a replica handbag from the collection line Monogram, then you will want to make sure that it has the same brown interior like the original Monogram collection. In contrast, Damier Ebene type handbags have a very deep red interior.
You might have the best exterior looking replica, but if the interior doesn't match the original then it was all for naught. This is a vanity issue here, you are not purchasing this handbag for its functionality but for its aesthetics and looks, so make sure you purchase a proper replica.