Want all of your clothing and accessories to be Dolce & Gabbana? Here's the next step to the realization of the dream – an iPad case just turned out by the famous fashion house. It's a luxury item, Italy-made, serious-looking with black leather and gold and festive-looking with a sequin pattern and stars adorning the shoulder chain.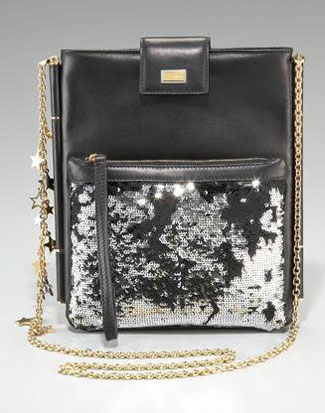 With the design, ornamentation and D&G logo the iPad case will cost more than what you will put inside – the price tag reads $1,175. No big deal? Fine, the iPad case is scheduled to be out by the end of October 2011, and it can be pre-ordered on the site.
Source of the image: Ubergizmo.