Finding the right wedding ring for your groom-to-be is not as easy as it sounds. In fact, it could be one of the most challenging parts of a wedding preparation. Sure, there are many choices available out there, but picking the perfect one definitely requires a lot of consideration. From the right style and design to the right size and price, everything has to be planned and executed accordingly. After all, that ring will stay on his finger for a long time. Check out some useful tips you might want to consider in finding the perfect wedding ring for him.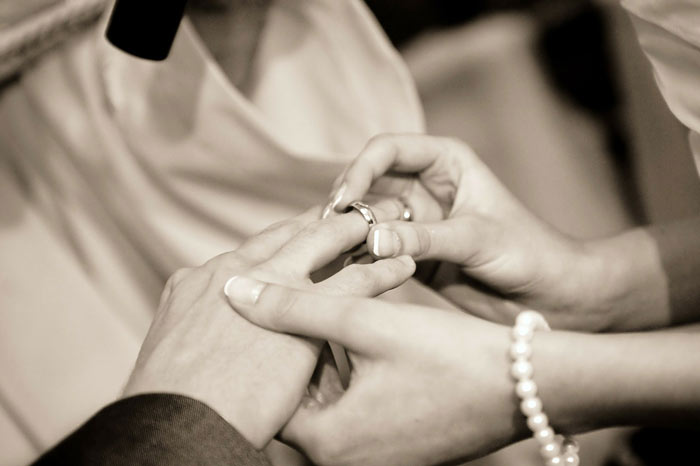 Narrow down your list of choices
While it's true that having a list of potential wedding rings can be helpful, it can also cause confusion, especially if you have created quite a long one. Try to narrow down your choices and write down the best choices you can think of. You can start it off by creating a list of materials that he might like to use, such as gold, platinum, titanium, and tungsten rings. You can even add some personal touches like diamonds, gemstones, or engraved details. This will help you speed up the process of selecting the best wedding ring for him.
Consider diamonds
Most people think that diamonds are a woman's best friend. While it may be true to some extent, it doesn't necessarily mean that men have no interest to it all. As a matter of fact, more and more men are starting to show their appreciation of this precious gemstone. Nowadays, there are a lot of wedding bands with diamonds specifically designed for men. Most of them feature a subtle yet sophisticated design that will definitely stand out from the rest. If your husband-to-be is a man of style and fashion, then you might want to consider getting a diamond wedding band for him.
Move on from gold brands
Back in the days, it's very common for men to pick a gold band for their wedding, especially those who want to keep it traditional and elegant. However, those days are seemingly over. Today's generation has evolved so much in terms of fashion, including wedding ring choices. Now, men are not limited to gold bands and are free to choose other materials. From platinum and silver to tungsten and titanium, there's definitely something that will match their modern-day preference.
Think about maintenance cost
You might think that you already find the right wedding ring but have you ever thought about its maintenance cost? Before picking your final choice, make sure to consider its upkeep. Will it cost you more money to keep it clean and sparkly after a few years? Do you need to watch out for loose stones in the long run? If the answer to those questions is yes, then you might want to consider getting something that doesn't require a lot of maintenance. Gold and platinum rings are good choices when it comes to upkeep and durability.
Get the right measurement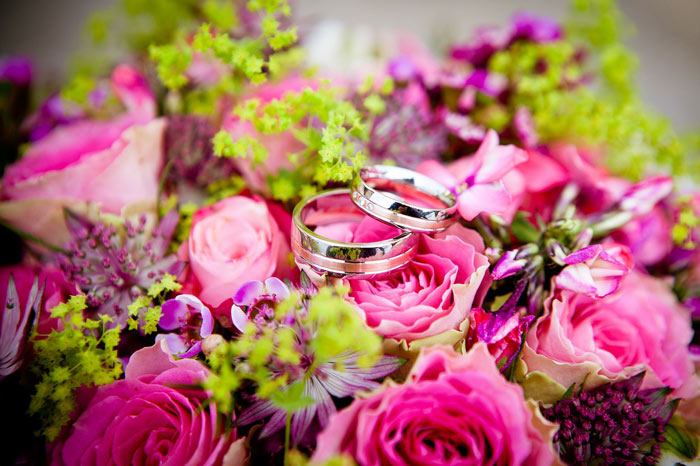 Getting the right size for your rings is a crucial part of your wedding preparation. After all, who would want to wear a wedding band that is too loose or too tight? That being said, it is very important to get the right measurement of the ring before the big day. However, keep in mind that there are several; factors you have to consider in order to get the perfect fit. For instance, most people tend to keep their wedding band on their finger all year round. Since our finger tends to swell and contract from heat, cold, or weight gain, it is important to get the final ring fitting at a time when you are calm, and body temperature is normal. That way, any sudden changes in your body will not affect the measurement of the ring.
Ensure quality
Having the best quality is one of the most important things to have when choosing a wedding ring for him. Make sure that jeweler or shop you are getting the ring is trustworthy and can provide you the best service possible. You should make sure that the manufacturer's logo or trademark is written behind the wedding ring. The quality make of the ring should be present as well.
Start ring hunting early
It's best to start looking for your groom's wedding ring early. That way, you will have more time to choose from tons of choices. Allot at least two to three months before the wedding date to get that ring. Believe it or not, you will need a lot of time browsing and trying various rings, especially for your future husband. If you opt for a personalized ring, you'll definitely need more time as details like engraving can take up to a month to finish.
Save as much as you can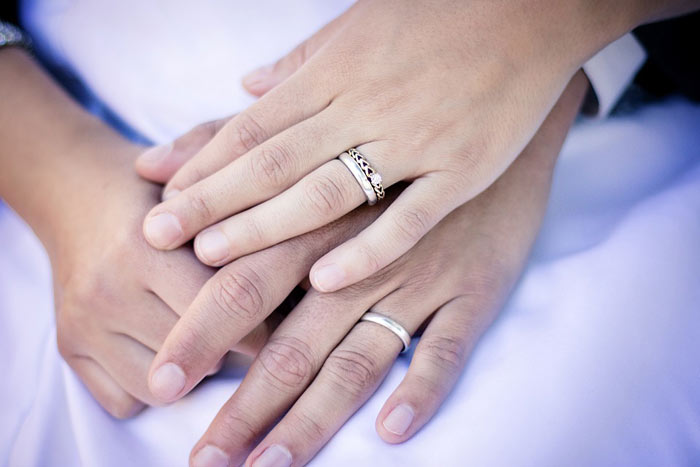 Today's value on jewelry just got doubled compared in the late '90s. Due to this, you might want to start saving for the wedding band that you will pick for your husband. Most prices really depend on the retailer. The addition of embellishments or engraving usually cost higher. If you want to spend less, then you might want to look for engravers that use machines, as hand engraving cost a little bit higher. Set a budget and try to stick with it as much as possible. There are plenty of choices out there that can give you that perfect-looking wedding ring for your groom-to-be without spending too much. Remember, it's best to spend your savings on your future life together than spending it on a ring.