Is Gwen Stefani so intent on gaining the reputation of a cool designer that she is ready to incur any amount of high-fashion controversy? Well, she is in the middle of one now – will she get burned?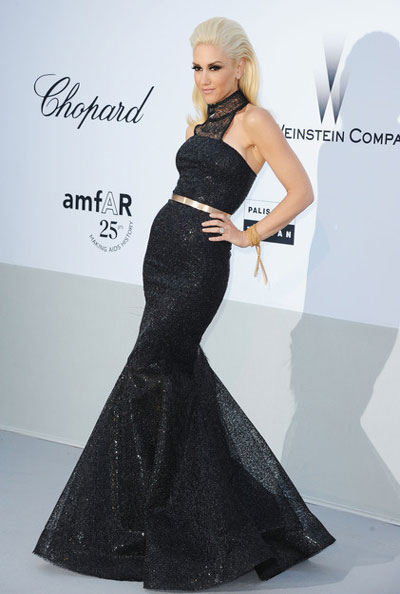 The what-may-become-a-court-case incident occurred over the gown she sported at the Cannes amfAR gala last week. After the event the gown was sold off auction for $125,000, the proceeds going to a charity.
The dress from the amfAR ball, a lacy black affair, was announced as Stefani's own creation by L.A.M.B. Now this statement has been gainsaid by Michael Angel, a collaborator of Gwen and L'Oreal.
The L'Oreal photo shoot that showed Stefani wearing the controversial dress had Angel credited as a "stylist," but according to a report in the New York magazine he is actually the designer of the item. At least the neck-embracing lacework featured on the dress comes from fall 2010 collection by Angel.
RadarOnline quotes a source who is in with Angel saying that the designer feels bad about being thus credited out – more so since the dress was designed "specifically for Gwen."
For the time being no comments are forthcoming neither from Gwen Stefani's rep nor from Michael Angel's office.
Source of the image: Hurricanevanessa.