Guyliners of the new generation do not only use eyeliners. It no longer surprises anyone. But what would you say to your boyfriend's using lipstick and hair curlers? Such boys have been demonstrated at the Gaultier AW11 show in the context of Paris Fashion Week which takes place these days.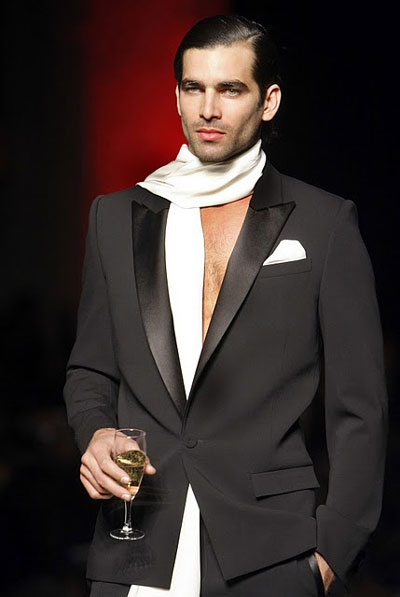 Paris Fashion Week has already «given pleasure» to the witnesses of interesting going out of the boys from Jean Paul Gaultier. Their faces sometimes look like those of model girls. They use tones, pink shades, and a good gloss…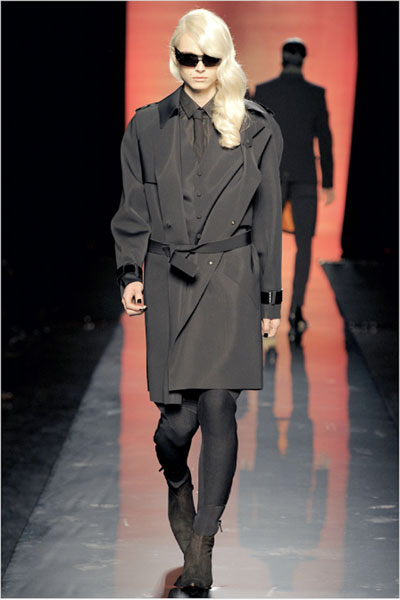 Moreover, they have grown splendid hair which does not at all look like some rocker's higher. Their hair resembles long, soft, and well-groomed ringlets which are waved and set, trimmed with hairpins and ribbons, and undergoing modern weekly procedures of hair wrapping and lamination.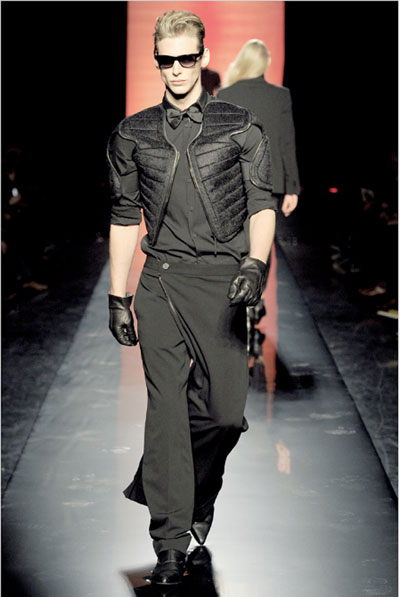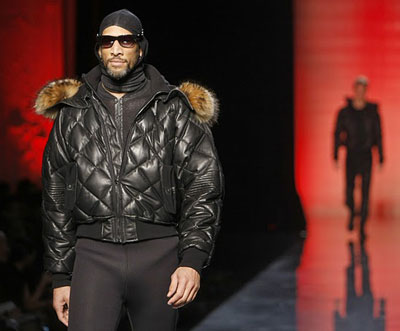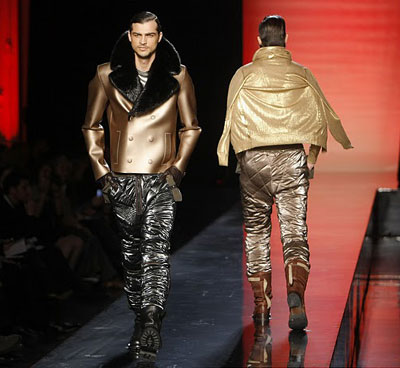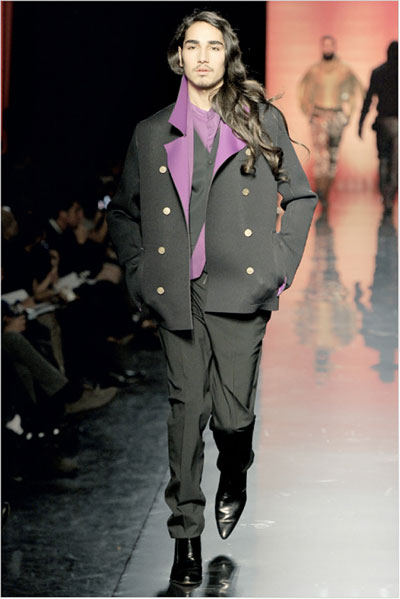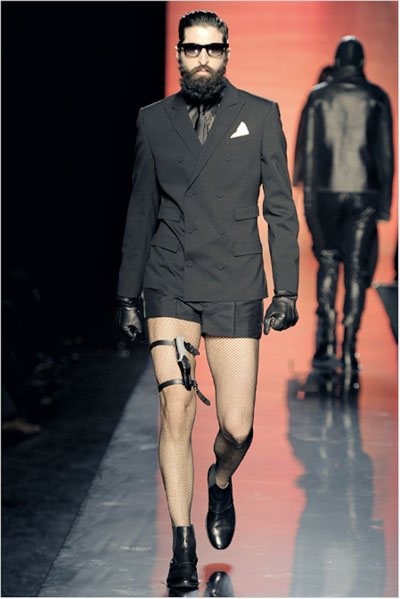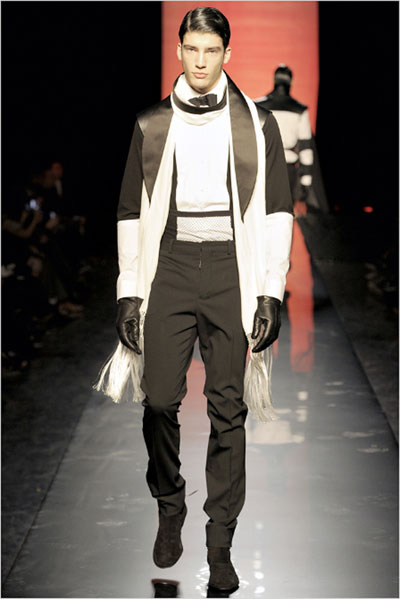 Source of the image: Bbmfashion, Searchingforstyle.