Designers turned fashion world upside down, transforming underwear into over сlothes. The new trend of spring 2016 is frank demonstration of bras, which fashionista now wear directly over their tops, blouses, shirts, sweaters and dresses.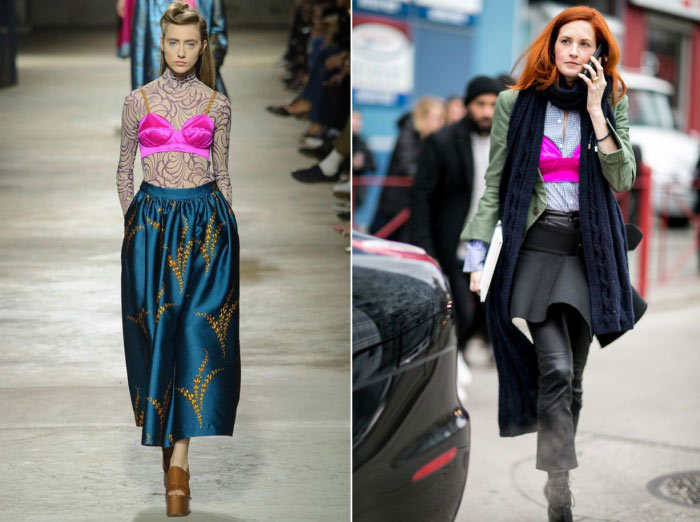 Sometimes the trends set by fashion designers are too unusual. Recently, the world's catwalks have witnessed models in bras worn over the clothes.
Lovers of bold experiments are coming onto the streets, demonstrating various bra options, wearing them over T-shirts, blouses, shirts, sweaters and dresses. Of course, this combination looks rather strange and unusual. However, designers and fashionistas have picked up the new trend, not seeing anything wrong in frank demonstration of underwear.
By the way, designers have left women some room for imagination: a bra doesn't need to match the main garment in color – you can put on bras in contrasting colors, bright prints are also relevant. So, in 2016, designers have brought underwear to a new stage of evolution.