Of course ballet is a thing heavenly graceful, and though the Black Swan brought it back to us so vividly, we can hardly be thronging to take dance classes and do wonders to our walk and poise through training. There's just a step to this direction we can make easily – helped along by fashion designers. Christian Louboutin, for one, has unveiled a pair of eight-inch stilettos that take our posture to ballet heights for sure! Red soles and heels adorned by Swarovski crystals complete the picture.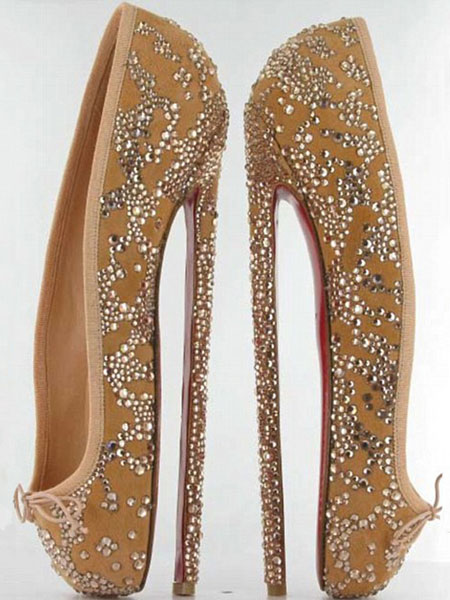 The unique shoes are to be auctioned off with the proceeds (over $80,500) going to support the English National Ballet (ENB). The ENB has been around since 1950 when it was set up by Dame Alicia Markova and Sir Anton Dolin. The core of the ENB is a symphony orchestra and 65 dancers.
The Summer Party Silent Auction will be also selling items from Giles Deacon, Roksanda Ilincic, Erdem, Moschino, and Julien Macdonald.
Source of the image: Whatshaute.