Just as Marc Jacobs in his collection for Louis Vuitton Spring-Summer 2012, Karl Lagerfeld dared to have a radical change of images while creating a new collection for Chanel that was shown at the closing of Fashion Week in Paris.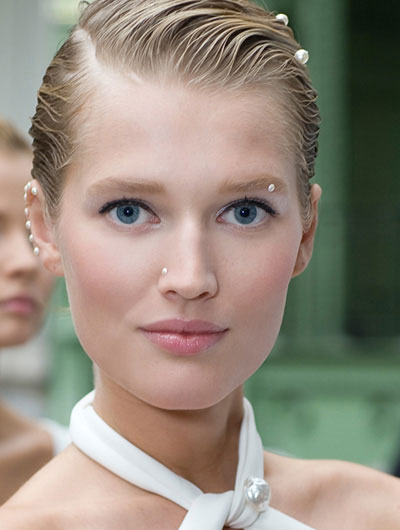 Instead of the dark and "volcanic" atmosphere of the fall-winter 2011-2012 showing, the SS 2012 collection is characterized by the ease and naturalness of the underwater world: shells, corals and rocks polished by the tide served as the natural scenery for the spring-summer 2012 collection.
For Karl Lagerfeld, lightness is a key element of spring-summer collection: the new fabrics (which even the designer himself was unable to describe) have complemented the collection with pearl shining. The strings of pearls instead of the traditional waistbands and the brightest hues are used to advantage.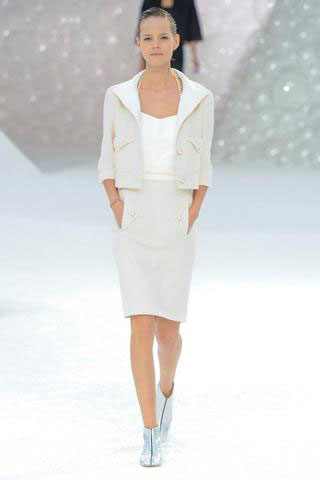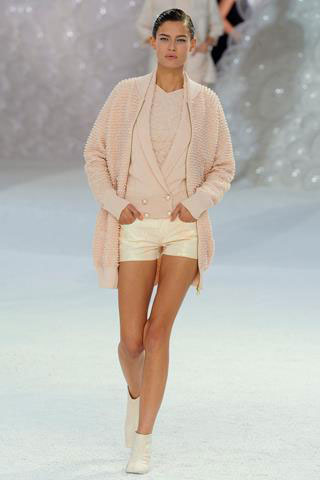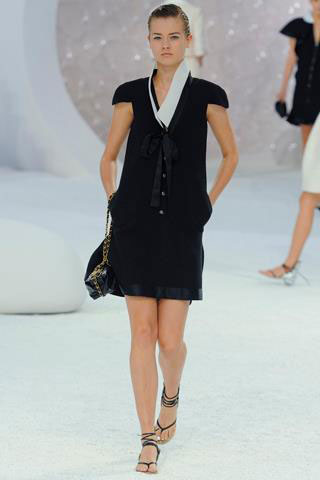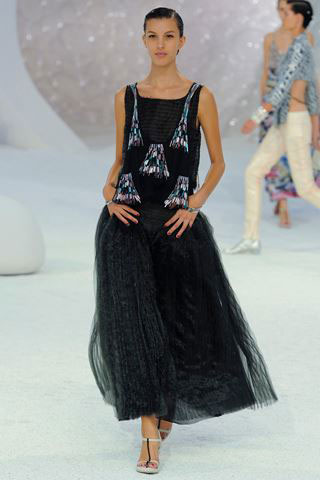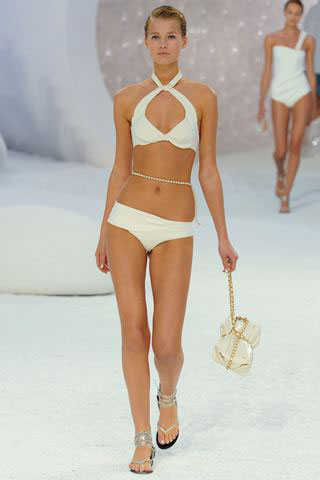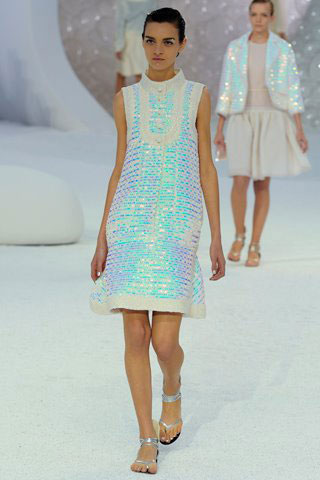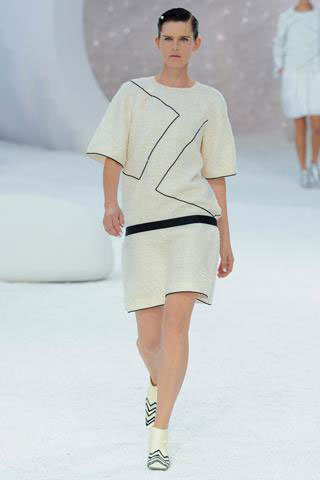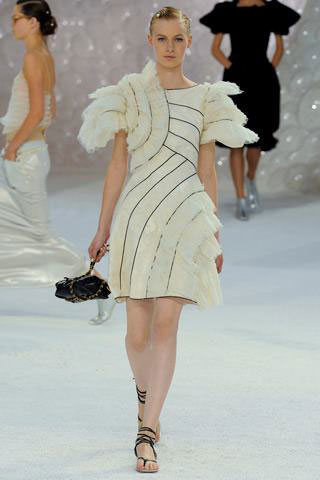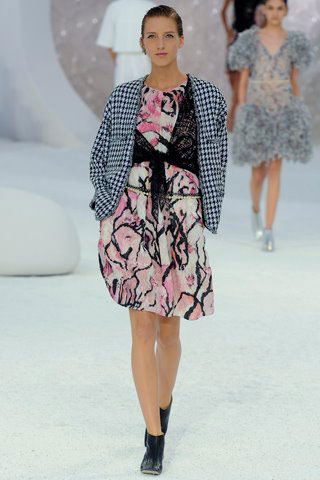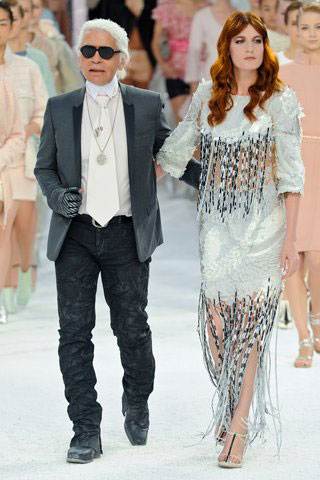 Source of the image: Temptalia, Fashioncollections.