Breast augmentation has never been so cheap and quick to make. The New Bra costs $10 and is expected to increase your bust by two sizes instantly.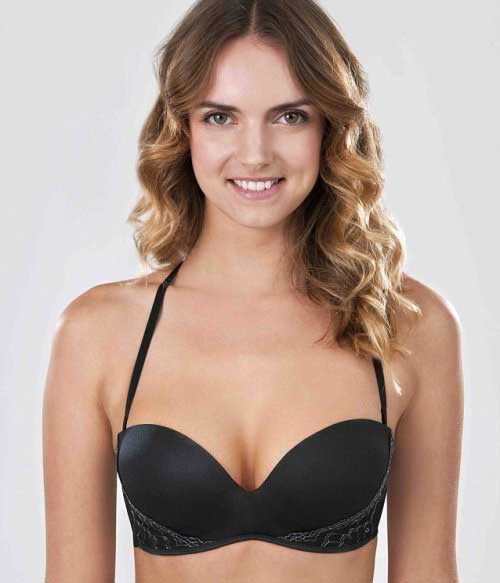 Asda supermarket chain in the UK released a bra for 6 pounds in three different colors (black, white and flesh). It can be worn with straps or without them. However, its main advantage is that this undergarment visually increases a woman's breast by two sizes.
The line of pushup bras has been replenished so that modern women no longer need to put something soft in a bra. 70% of the fair sex are unhappy with their appearance and the size of the bust, as polls show, while 75% prefer to wear a pushup every day in order to boost confidence. The creators of Asda bra claim that it completely replaces breast augmentation, and the bust does not look unnatural.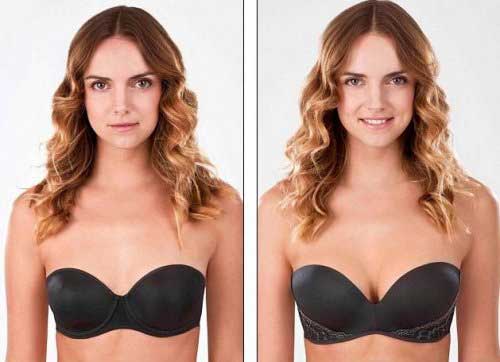 The women, who are not lucky to have magnificent breasts by nature, have had to resort to all sorts of artificial methods of solving this problem. For those who are afraid to undergo a surgery, this special underwear is a great way out. However, many women are still dissatisfied with the pushups that the market offers them.
About 64% admitted during the interrogation that they lacked the comfort and functionality of strapless pushup bras. The representatives of Asda believe that their economy version will take its rightful place in the market. Especially since the previous AbracadaBRA, which also gives the effect of increasing the bust by two sizes, was sold out within a few hours.