You are a woman, and this is already a minus in business. And if you're a blonde, it is a second minus. Most billionaires and senior officials in most countries are males. So how does a woman become a billionaire or even a millionaire in these unequal conditions? Or at least compete successfully for her financial and professional success?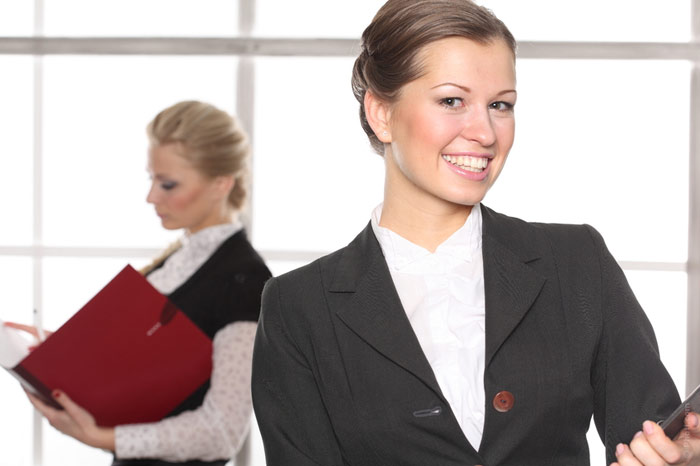 Professional qualities
It is simple: be punctual, hardworking, diplomatic, efficient, better and more professional. Most importantly, the potential business partner should like you at once. How can you make a good first impression so to be sure that you have won a tender or got a new client?
Business woman's secrets of style
There are a few secrets of instant victory. The secret is that clothes count for first impressions. Therefore, it should be business style, and do not ask why, only black or gray with a white shirt. Leave the aggressively sexy red for a romantic evening, pink – for vulgar fools, checked beige – for lonely evenings by the fireplace, and purple – for bluestockings not afraid of getting old. And you have to wear a watch. It is a subconsciously readable sign of your punctuality and commitment. In addition, if you wear glasses, you will be considered a clever person, even despite the blonde hair color and any level of intellect. Even if you have excellent eyesight, get yourself glasses with simple lenses without diopters, because image is everything! Moreover, you need a business briefcase or folder. If they are of made of crocodile skin or its imitation, then you will make an impression of a woman with a high social status.
Business woman's makeup
The rich trust the rich more. Besides, you should not wear vulgar excess makeup. The main trick of a business makeup is to correct the skin using a foundation, to hide skin imperfections and highlight the merits with a concealer.
Remember the classic rule: lighten everything hollow, darken everything too prominent, and strive to a perfect oval face shape. In addition, your makeup should be effective but unobtrusive. And, of course, your manicure should not be gothic black, green or purple – it can only be beige-pink, classic French or sexy red. The nails should not be long; otherwise, no one would believe that these fingers tap on the keyboard every day.
Business woman's jewelry
You should not wear too much jewelry. You have to get used to wearing modest pearls in a business setting, as ministers' wives and the members of the royal family do. It is the most aristocratic, elegant and refined jewelry. Alternatively, you can wear a ring with a natural gemstone.
Business woman's behavior
A woman who wants to make a good impression, does not use slang expressions, knows etiquette perfectly, and under all circumstances acts diplomatically. The opponent may tear his hair, scream and lose face, but you should always be polite, calm, well-behaved, and should not raise your voice, even in case of fire.
Be friendly
And most importantly, add charm into your voice in negotiations and a telephone conversation. Despite the fact that the person on the other end can not see you, be smiling, it makes your voice more pleasant.
Professionalism
Needless to say, we have to be professionals in business! However, if an unexpected question suddenly puzzles you, and you do not know the answer, do not give it away by any words or gestures. Tell them that this issue needs time to think, try to take a break. To avoid such unpleasant situations, we must constantly improve our skills and keep up.