French jewelry brand Akillis gets in the first lines of the belt market with an ultra-luxury belt worth €40,000 ($55,650) which is considered to be the most expensive one so far. Diamond-ornamented, bright and military-styled, it is an alligator skin belt with the buckle done over unexpectedly with empty Kalashnikov shells.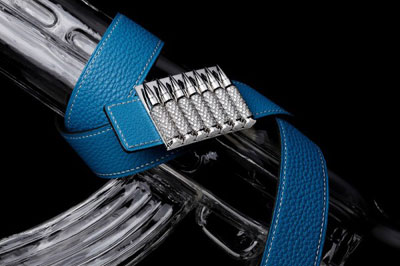 This upbeat in the fashion of last-century spy thrillers belt is the brainchild of Akillis' chief executive Caroline Gaspard, who believes in the uniqueness of designs over the price. She says she is always out to create an image, and that's what her clientele appreciate the most.
Source of the image: Luxurylaunches.