Everyone knows that Indian weddings are beautifully complex, and when the end result is as stunning as possible many can forget the incredible amount of work and planning that goes into one of these elaborate affairs. It takes an army to execute every little detail, and amassing that army when you're not in India can make the process a bit more difficult.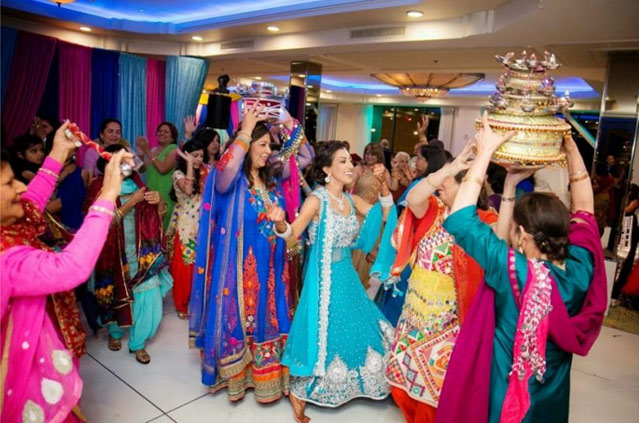 Thankfully, for Indian brides in the Los Angeles area the process is a bit simpler. The large Indian community in the area makes planning your week long affair a lot easier than it would be in another city. From planners and caterers to venues, decor, and photographers, Los Angeles and its Indian community are uniquely prepared to help you throw the traditional Indian wedding of your dreams.
Planning a wedding like this can take months, so if you're getting ready to start the process, these are five things that every Indian bride in Los Angeles needs to have.
1. A Great Wedding Planner
Your wedding planner is going to be your best friend, therapist, and cheerleader throughout the process, so you'll want to choose someone who can perfectly execute your vision. Los Angeles' diverse community means that you'll be able to work with someone who understands your heritage and the traditional aspects of an Indian wedding.
However, because of their expertise these planners are in high demand. Be certain that you begin meeting with planners as soon as possible to ensure that the one you like isn't already booked.
2. The Perfect Venue
Ideally, your wedding venue should be something of a blank canvas. Not only does it need to have enough space to accommodate your guests with room for dancing and mingling, but it also needs to be transformed with your own personal style and decor.
Glenoaks Ballroom in Glendale, CA is one of the most luxurious venues in California. A favorite with brides of all types, this space is perfect for your Indian wedding. It can hold 450 people and at 4,500 square feet it offers plenty of room for everything you'll need to make your wedding an exquisite one.
3. Exquisite Gowns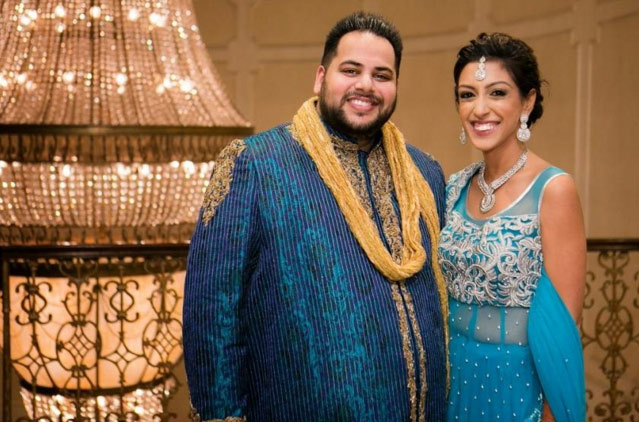 Unless you're fortunate enough to have a seamstress in your family you're going to need to shop for your gowns. Wedding designers abound in Los Angeles so the most difficult aspect of this will be choosing one. Or two.
Be sure that you've arrived at the point in your planning that you've chosen your colors. This will help you and your gown designers choose the best fabric and style. The groom can't be left out of this equation either. If you use the same designer for all of your wedding party's clothing it will not only be easier but you'll know that the designs will mesh seamlessly.
4. The Perfect Caterer
Catering an Indian wedding is no easy feat. As the celebrations go on for several days, there are multiple occasions on which you'll need to offer up delicious food for hundreds of people. Again, Los Angeles is better equipped than most cities to handle your catering needs.
In most cases your venue will be able to help. Most of the best wedding venues in Los Angeles offer onsite catering services and these chefs are expertly trained in multiple cuisines. When you choose your venue, be sure to ask about their catering options. If your venue doesn't offer onsite catering, this is where your wedding planner can step in and select catering options for you to choose from.
5. Picture Perfect Photography
One of the most crucial parts of a wedding is the right photographer. You'll also want to hire a photographer that is intimately familiar with the traditions of an Indian wedding so he or she doesn't miss a thing. The resulting photos are things that you and your spouse will treasure for a lifetime so you don't want to leave this to chance.
It may even be wise to hire two or more photographers. One person can only be in so many places during your ceremonies and parties. If you have several photographers on duty, more of the special moments can be captured and preserved for eternity.
Planning a wedding of any kind can take more time and effort than many people think. An Indian wedding is much more involved and therefore takes a bit more work. If you're an Indian bride in the Los Angeles area, you're luckier than most. With a host of specialized vendors you and your family can celebrate your marriage in true Indian style, even though you're miles away from India.
Images provided by LABanquets.com