If the fancy high-heeled shoes, which cost you a fortune, rub your feet and it becomes unbearably painful to wear them, do not rush to give up luxury footwear. There are many ways to help solve this problem.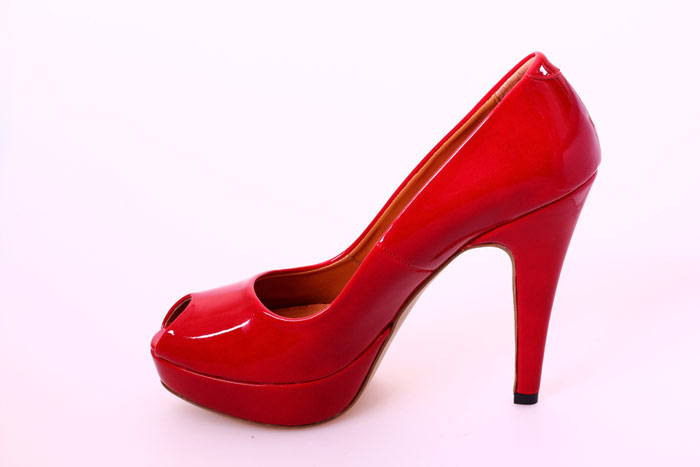 Antiperspirant
Apply some gel antiperspirant onto those places that most strongly rub while wearing shoes with heels. Antiperspirant retains moisture, and gel reduces friction.
Tie the toes
This method is actively used by top models, who often appear on the catwalk in the most incredible high-heeled shoes. They connect the third and fourth toe with each other by a special surgical tape. It helps to relieve pressure on the nerves between the toes.
Freeze your shoes
Place special plastic bags, half-filled with water, in each of the shoes, and then put them in the freezer. When water freezes, it gently expands shoes for about half the size. However, this method is not suitable for suede shoes.
Petroleum jelly
In order to get rid of unpleasant friction inside the shoes with heels, a veteran of the fashion business Marie Helvin greases the inner surface of the shoes with a thin layer of petroleum jelly.
Remember that all of these methods will help you look terrific in your favorite shoes at some party or a dinner reception. If you plan to wear shoes with heels every day, for example, at work, then it is better to choose the shoes in which you will feel comfortable. Otherwise, you risk getting serious foot injuries.