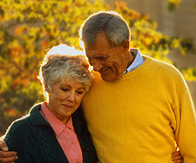 Scientists across the entire universe work hard to extend our lifespan. It might seem easy: active lifestyle, healthy diet, regular exposure to fresh air, minimal amount of stress in daily life. Follow these rules simple and you can guarantee yourself longevity. Everything, however, is much easier than it seems. The secret of longevity lies in fasting.
This particular conclusion has been reached upon numerous experimental studies held on rodents. According to those studies it has been determined why fasting extends one's lifespan, while physical activity in not correlated with longevity.
Experts found out that as we age, the occurrences of DNA and tissues damages grow in number and strength. Obesity acts as catalyst for those processes. On the other hand, number of damages is lower under a low-calorie diet. Such diet creates a particular hormonal state, which acts as a backbone of longevity.