Scientists found calcium consumption promotes successful weight loss by dieting and maintains normal body weight. Angelo Tremblay and his team from Laval Medical School reported the results of 15 weeks long weight loss program.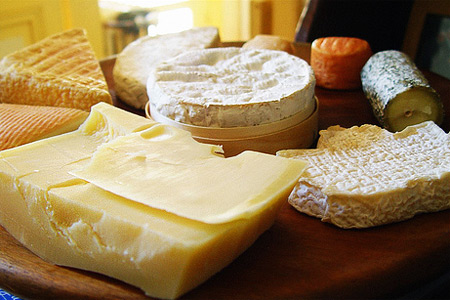 Women who were selected for the experiment consumed less than 600 mg of calcium per day instead of recommended 1000 mg. Scientists asked women to stick to a low-calorie diet and gave them two pills providing 1200 mg of calcium every day or placebo. Chubby women who took calcium lost nearly 13 pounds while control group shredded only 2 pounds on average.
Scientists assume that when our brain detects the lack of calcium, it tries to offset it by propelling us to consume foods which are not on the diet. Sufficient calcium intake is likely to reduce appetite.
The study showed that more than 50% of plump women didn't get enough calcium in their diet. Pr. Tremblay's been studying the link between calcium and obesity for many years. Back in 2003, his research team found that women with low calcium intakes weighed more as well as had bigger waistlines and higher cholesterol levels. In 2007, they established the direct link between calcium and decreased risk of heart diseases in people who are dieting.
So if you want to lose a few pounds, make sure you have milk, cottage cheese and cheeses in your diet.
Source of the image: flickr.com/photos/cwbuecheler.