53-year-old artist Jack Long makes photographs where paints in motion look like flowers. The master spends several months carefully planning and testing each work of art before capturing it with a high-speed camera.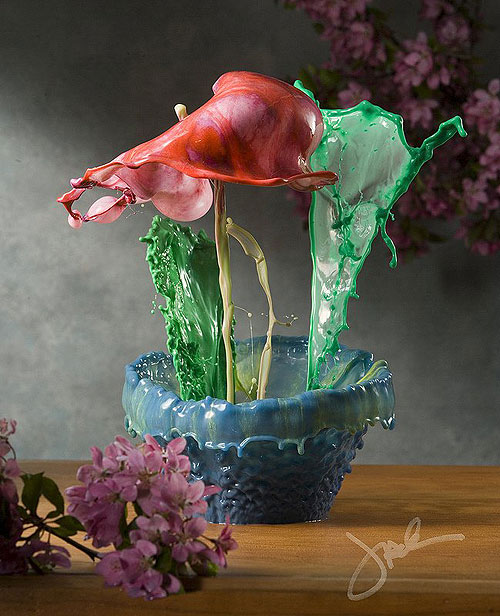 At first glance, these flowers seem to be painted and look like the images of still lifes. These masterpieces are created by shooting fast-moving droplets of paint when they get into the air.
Jack creates his works using water mixed with thickeners, pigments, and dyes. The paint "hangs" in the air for a split second and gets recorded by an electronic flash.
The images contain a number of leaves, stems, petals, and even flower pots made of paint.
Jack Long commented on his works saying he did not use Photoshop to create images. The author claims that all that one can see in the pictures is the result of hard work and his little secret.