Here are some temporary tattoo trends that are relevant this summer. It is a good solution for those who love body art, but do not want to change their body forever. The new impressive image will delight you for just a few days and will not leave marks on your skin or your health.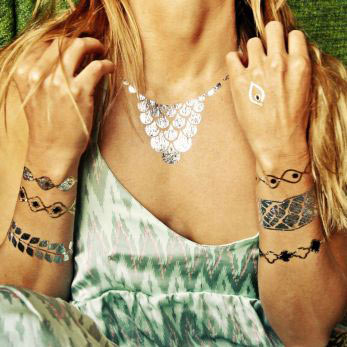 Flash tattoos
Such tattoos continue the idea of the first temporary tattoos by Chanel, which imitated pendants with the brand's logo on chains or necklaces.
The new flash tattoos have a brighter metal glow (gold, silver, bronze). Their detailing is fine and well-worked, creating the illusion of a real bracelet or necklace.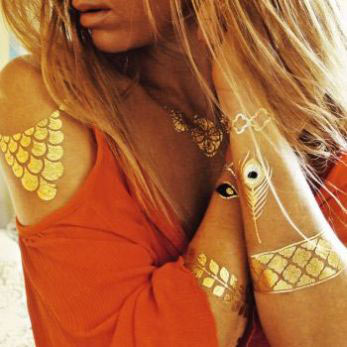 Flash tattoos are suitable for women of different styles. They look equally good in a formal dinner setting and on the beach.
The tattoos are easy to apply; they keep their glimmer up to 4-6 days. The lasting effect depends on how you take care of it. In order to prolong its resistance, you should not wash the tattoo with soap, apply sunscreens, lotions and oils on it. Generally, any oil-based product is undesirable because oil dissolves the tattoo's adhesive.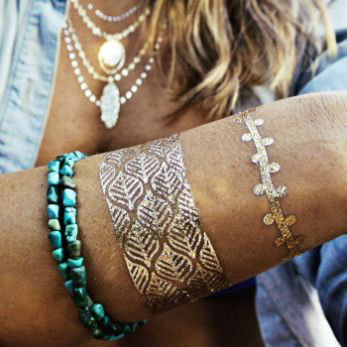 You need a little water for application. Cut out the image, remove the transparent film and apply the tattoo to the skin (make sure that the skin is not stretched), press it with a damp cloth or a napkin for about 30 seconds. The skin should be dry and clean, without oils or creams. Do not stretch the skin for 10 minutes after applying the tattoo. The flash tattoo will be much brighter and more impressive in 1 hour.
By the way, if you are sunbathing wearing a temporary tattoo, the skin will develop a pattern of untanned skin after the tattoo is gone. It also looks very impressive.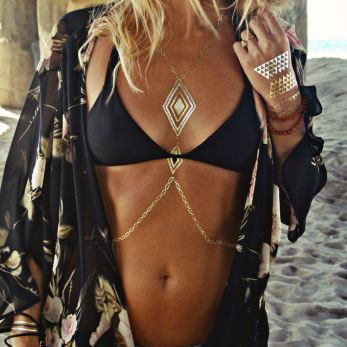 Removing tattoos is as simple as applying. It is enough to wet the skin with baby oil, olive oil or any oil available to you. Keep for 1 minute and rinse.
Interestingly, flash tattoos are sold in sets of 3-4 leaves, and it allows you to create your own compositions.
Are flash tattoos safe?
The main question is: how safe are the new tattoos with a metallic effect? The answer is very satisfying: flash tattoos are non-toxic and safe. There are only a few restrictions: do not apply the tattoos on the sensitive skin around the eyes, or if you are allergic to the adhesive.
Cuticle tattoos
Nail art, move a little! This summer's trend is decorating cuticles. However, you should note that the cuticle must be perfectly manicured.
Temporary cuticle tattoos are already offered by famous brands, such as Ciaté London. The set includes images of bows, arrows, etc. – they all seem to frame the nail.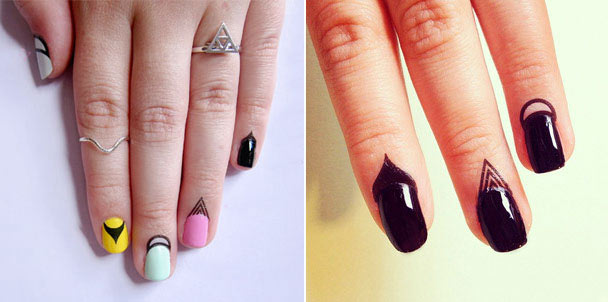 Cuticle tattoos can significantly alter the shape of the nail, visually lengthen it, and make it look more graceful. Rad Nails, for example, offers tattoo kits for cuticles that are designed just for the illusion of lengthening.
Colored temporary tattoos
Single-color tattoos look elegant and stylish, but in the summer, you have enough reasons to stay bright. Colored tattoos are designed specifically for summer holidays. You can buy many different colored tattoos, have a family party with guests and children's games, and offer everyone a funny tattoo as a present.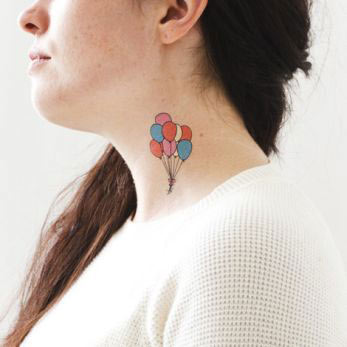 How long does a temporary tattoo last?
Most temporary color tattoos last at least 2-4 days. If you want it to be more stable, choose the design with bold lines and fewer details. Tattoos with a great number of fine elements are erased faster. A temporary tattoo is a waterproof product, so feel free to throw a party on the beach or at the pool. However, do not rub the tattoo.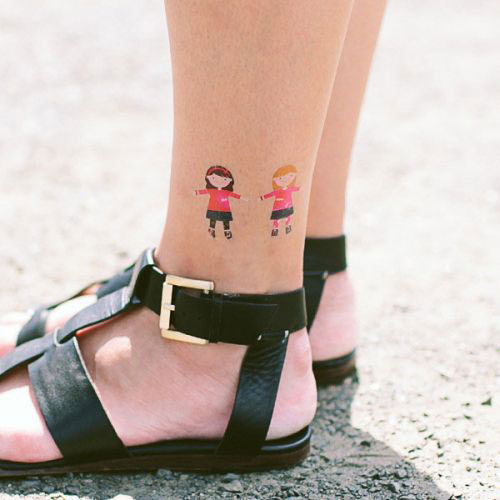 There is a rule for all temporary tattoos: keep away from oily products before and after application. If you want to remove a tattoo before it comes off itself, use body oil, tape (the pattern will stick to the tape, and the skin will remain clean) or alcohol.
If you buy a temporary tattoo from a famous manufacturer, you should not worry about the safety of the product. In this case, the product has a certificate. There are even tattoos marked as "vegetable-based ink". However, beware of the temporary tattoos from unknown companies and check their certificate, or at least estimate the tattoo visually: a quality product must not have a chemical smell, and the glue should not "leak" out of the protective film.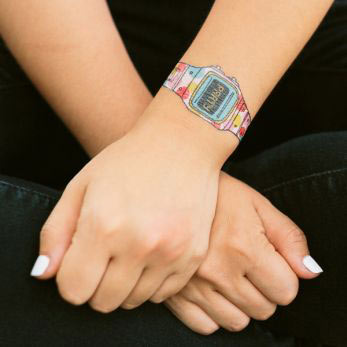 Personal design tattoos
Now many brands attract the consumer with the ability to create products themselves. Adidas, for example, makes sneakers with a print created by the consumer, and Fendi offers fashionistas to create their own design of the famous Baguette handbag.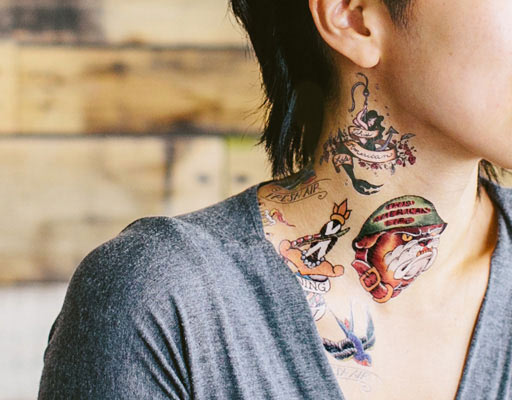 Custom-designed tattoos are not as common yet, you need to look for such companies. However, the trend is growing, and the most motivated ones will be able to use it.