The famous singer Rihanna is now the official voice of Nivea. The well-known cosmetic brand sponsors Rihanna's concerts, and in her turn, Rihanna has even taken off her clothes to show respect for the 100-year anniversary of the brand.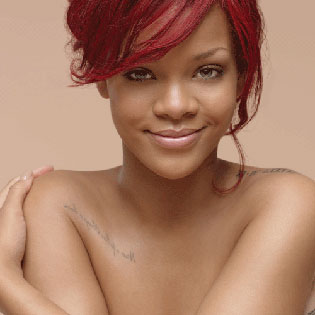 The Nivea brand is going to celebrate its centennial in May. Global activities and wide celebration of the date are planned. The singer Rihanna is going to start her North American and European tour in late May. Nivea is the official sponsor of the concert tour. Nivea's PR and advertising campaigns featuring Rihanna in the key roles are scheduled for this period.
Markus Pinger, a member of the Beiersdorf Board (Beiersdorf produces Nivea brand products), said that over the last 100 years, Nivea had become an important skin care brand around the world. According to him, the consumers trust Nivea, and now, having conquered the authority of the middle-aged generation, the brand wants to attract a much younger audience.
Apart from Rihanna, Britney Spears supports the 100th anniversary campaign of the brand, attracting a new generation of Nivea fans. Most of the jubilee events will take place in the Internet, and it is also a certain trick to attract young people to Nivea.
Source of the image: Entertainmentwise.