The long-awaited body care collection Perfect Body by Victoria's Secret is already available. If you start using body care products from the new Perfect Body collection, you will inevitably face two things: your bathroom will turn into a beauty salon, and your skin will become perfect.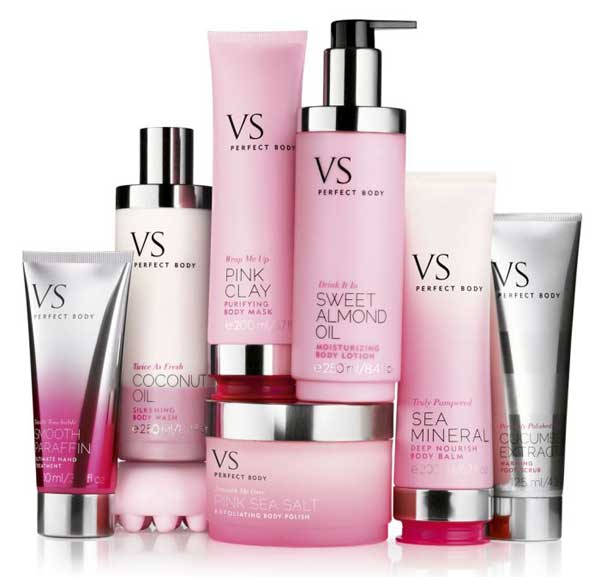 Perfect Body is an amazing texture, unforgettable flavors and effective natural ingredients in the new products. Pink Sugar and Sea Salt are engaged in skin renewal, clay thoroughly cleanses skin, cucumber extract softens and moisturizes, and almond and coconut oil make it smooth and silky.
Perfect Body by Victoria's Secret is a collection of 8 products:
Moisturizing shower gel with coconut oil, Twice As Fresh Coconut;
Shower Tile with pink sugar, All Aglow Pink Sugar;
Body scrub with pink sea salt, Smooth Me Over Pink Sea Salt;
Body lotion with sweet almond oil, Drink It In Sweet Almond Oil;
Purifying pink clay mask, Wrap Me Up Pink Clay;
Totally Touchable Smooth Paraffin hand cream;
Nourishing body lotion with sea minerals, Truly Pampered Sea Mineral;
Warming Foot Scrub with cucumber extract, Perfectly Polished Cucumber Extract.