In February 2013, the brand promises to arrange the U.S. premiere of a new coloring product, Féria Wild Ombré, for home hair dyeing with the gradient effect.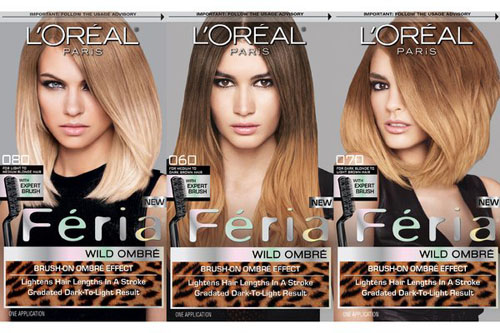 The creators of the new item believe it will be useful, since gradient hair trend is still fashionable.
The dye is easy to use. First, you need to prepare your hair for dyeing a week before the procedure: use a special mask, which will help you get rid of split ends. The next step is to use the dye. While dyeing your hair, the comb (which is attached to the product set) should be held vertically, and not horizontally, thus making the edge of dyeing unclear. In case of short hair, one should apply the dye in a different way – from tips to roots.