If you think curling irons and hair wands are the same because they can both curl your hair, think again. Although they are equally useful hairstyling tools, they have distinct differences that can impact the look you can achieve with them. In addition, each comes in a variety of shapes, sizes, and materials to choose from, depending on your hair types and desired outcome. If you don't know which hair tool to use, or even how to shop for one, here is a breakdown to make it easier for you.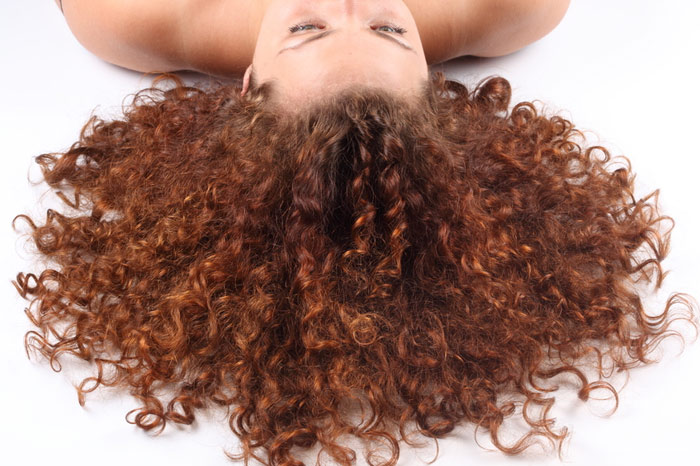 Curling Irons for Quick and Uniform Results
It is the clip on the side of curling irons that distinguishes them from hair wands. In addition, they usually have a barrel of uniform size from tip to base. If you have a curling iron, you can:
Style your hair in minutes, saving time.
Use the clip for fumble-free rolling, because it grasps and holds hair in place, which is great for fine hair.
The clip can be a problem because:
It can produce undesirable dents and imprints in your hair when pressing down to create curls.
Those with thicker locks may find it difficult and time-consuming to fit their hair under the clip.
Tips for using curling irons include:
Point the curling iron down as you grip your hair and style it into a curl.
The tighter you wrap your hair around the barrel, the tighter your curls will be.
Hair Wands for a Natural Look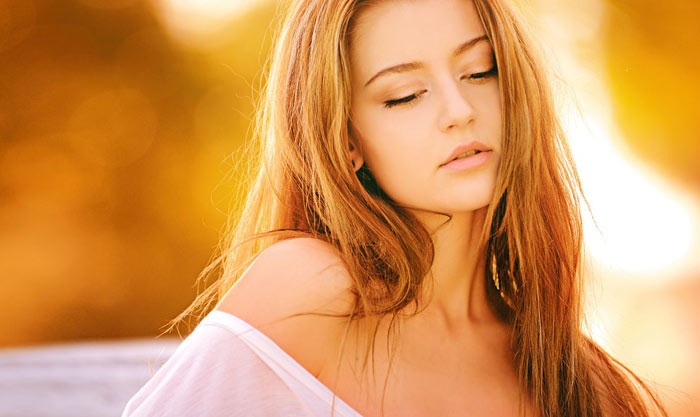 Hair wands do not come with a clip on the side to hold hair in place, so it will take a bit more effort to wrap your hair around the barrel. Instead of a clip, they use heat and innovative materials to secure your locks in place. They also come in a variety of shapes and sizes, offering more flexibility for styling.
Tips for using hair wands are as follows:
Hold your hair wand either horizontally or upward. Use whichever positions allows you to use your opposite hand comfortably to wrap your hair around the barrel.
Always wear a heat glove. Hair wands get hot, so be sure to wear a glove every time to avoid burns.
Consider the curls. If you are using a hair wand with a cone-shaped barrel, just remember to hold it up or down, depending if you want your curls to go from narrow to wide, or from wide to narrow.
Think about the barrel. A cylindrical-shaped barrel hair wand will give you results symmetrically similar to a curling iron.
What to Look for No Matter Which You Choose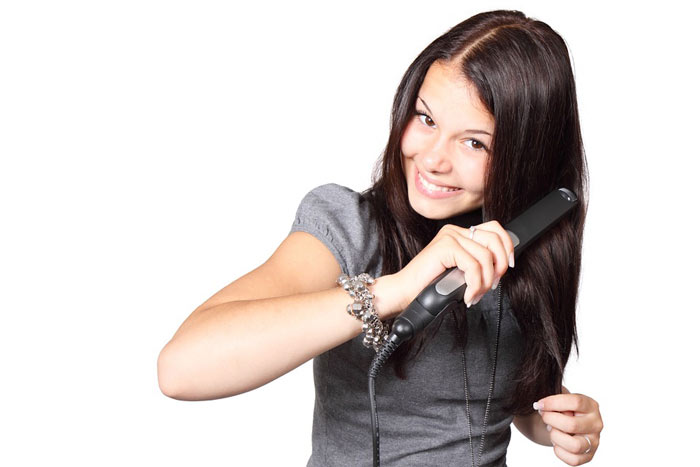 The variety of hairstyling tools continues to grow, but there are some features and materials that can increase their safety and make them easier to use, too. Let's start with features first:
Features for Functionality
Cordless: Convenient and easier to use; great for traveling and quick curls anywhere, anytime.
Adjustable Temperature Settings: Go with the lowest temperature, working up until you find the best setting.
Stands or Rests: Protects you and your area from burns.
Cooling Tips: If your product doesn't have one of these, use a heat glove to prevent burns.
Automatic Shut Off: Prevents burns and fires, just in case you forget to unplug or shut it off.
Heat Gloves: No matter whether you use a heat wand or a curling iron, a safety heat glove can save you from burns.
Materials Matter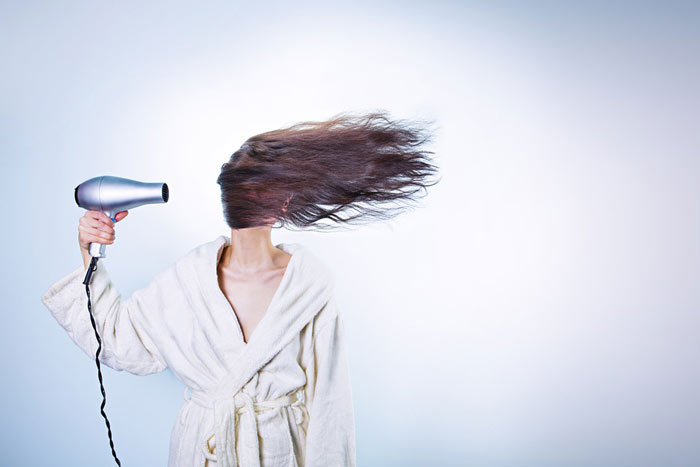 The materials in a curling iron or hair wand affect the texture and shine of your curls. Look for hair tools made from the following materials:
Tourmaline: This gemstone is combined with ceramic to creates six times the negative ions as the plain ceramic type. It heats up quickly and evenly, which shortens style time, which means less damage and dryness in your hair. Tourmaline smooths out hair cuticles, reduces frizz and adds shine, but it costs a bit more than other materials.
Ceramic: An affordable option, ceramic also releases ions, heating up fast and evenly, cutting down on hairstyling time, reducing heat damage and adding shine.
Titanium: If you like to use gels, sprays and other hair products, go for titanium because it reduces the stickiness they can create. The metallic properties of titanium fight the corrosion caused by the moisture in them, too. Like ceramic and tourmaline, titanium heats up quickly and evenly, reducing hairstyling time. Titanium can also protect your hair from heat, tangles, and dryness.
Gold and Titanium: Although the combination of these two metals looks beautiful and puts off a good amount of heat that lasts a long time, they don't reduce frizz or prevent dryness or heat damage.
Another great way to find affordable and durable hair tools is to check reviews online. Many websites like Amazon.com and beauty blogs, like Hair Styling Girl, also offer helpful reviews of the latest products.
Although you have many options when it comes to which type of styling tool you use, these tips should make your decision easier when it comes time to shop for one. With a little forethought and some helpful features, you should be able to create a beautiful frame for your face in minutes.
Alexandra Porter is a beautician who loves to help women feel great about themselves. She loves to share what she learns by posting on a variety of beauty blogs.