We often buy bio, eco, natural etc. cosmetics for a lot of money. We choose facial masks created by Lush or other manufacturers because they are fresh, contain no preservatives and are stored only for a brief period in the refrigerator. And that means they are natural and will not harm our skin. In this case, the cost of such cosmetic products is much higher than if you just buy a mask at random in the supermarket.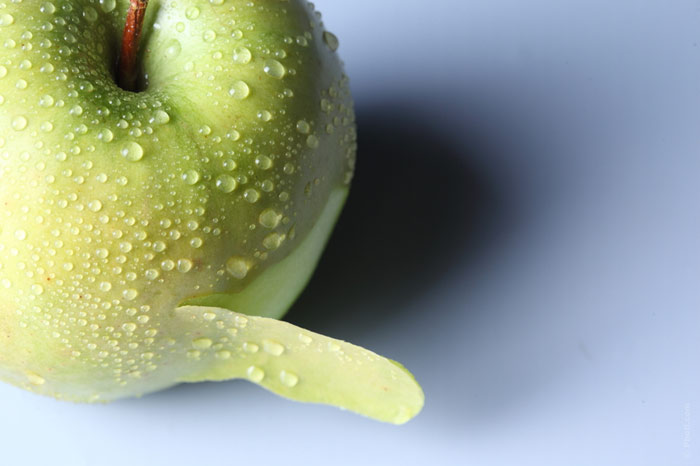 In the Internet, there are a myriad of home remedies and recipes for facial masks. Why not use them? We have written a few times about different masks that can be made at home very quickly and easily.
Today we have prepared for you a small reference book, which describes the cases when one can use certain fruits in the preparation of facial masks, depending on the type and skin problems.
The total impact of fruits for masks on the skin:
apricots soothe the skin;
eggplant and zucchini moisturize dry irritated skin;
bananas moisturize, smooth and soften;
cranberries and blueberries tighten pores and heal;
peaches smooth and soften;
the grapes moisturize and soften;
strawberry moisturizes and heals, as well as raspberries, gives a fresh, rosy appearance;
lemon is a great way to reduce pores (lemon juice is always mixed with the juice of another fruit, as it has very strong influence);
different varieties of currants tighten pores and heal the skin just like a cherry;
apples moisturize the skin perfectly well;
potato mask nourishes, relieves signs of fatigue, evens wrinkles and refreshes the face;
cucumber mask provides nourishing, refreshing and smoothing effect, it can help whiten the skin and narrow enlarged pores;
tomato mask nourishes and makes the skin soft, supple and fresh. Organic acids contained in tomatoes have a cleansing effect and help to quickly restore skin cells;
sauerkraut increases the tone, nourishes, reduces pores, and contributes to the freshness of the face;
Pear tannins narrow pores perfectly, whiten, nourish, moisturize and clean the face;
The mask of black radish nourishes the skin with vitamins, whitens skin, reduces pores, cleans them and has an anti-inflammatory effect;
Masks from sea buckthorn saturate fading and aging skin with trace elements;
The mask from green peas smoothes and refreshes the skin. Oily skin becomes more matte due to it;
Quince nourishes, refreshes, tones and whitens the skin a little.