Finally, a kit of top-necessity eyebrow products is available for our convenience. Pro Clarins released their new Kit Palette. It contains tweezers, double applicator for powder and wax application, and eyebrow brush.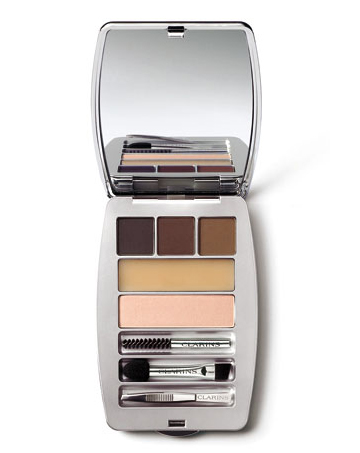 Everything is well planned even in the palette itself. It has two natural colors for fixing the forehead and three natural colors (from dark-brown to red-brown) of soft wax for the eyebrows color.
Source of the image: style.com.