Blood face mask is a weird (if not scary) way of skin care that is being discussed by the bloggers these days. One of the Hollywood stars has even tried it and posted in the Internet a frightening photo with blood on her face.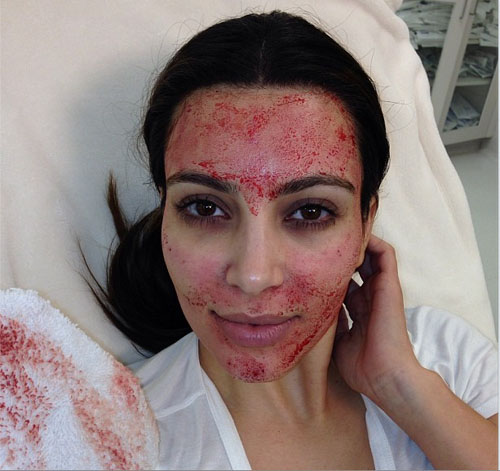 This is Kim Kardashian. She tried to rejuvenate her skin with blood. A scary picture…
As a matter of fact, beauty clinics offer a procedure when the patient is injected his/her own refined blood under the skin, so that the blood could act as a filler.
Kim tried a little different thing. Blood is taken from the hand. It is cleared of platelets, and the resulting mass is used to rejuvenate the face. Before doing it, the skin is first treated with cream, after that the skin gets stiff, then the blood mask is applied onto the face, and the face is pricked with a tiny needle.
And would you dare to have such a face rejuvenation procedure?