Tired of your "dandelion hair"? Thinking about keratin hair straightening? Do not hurry. Try a few home techniques that can help you: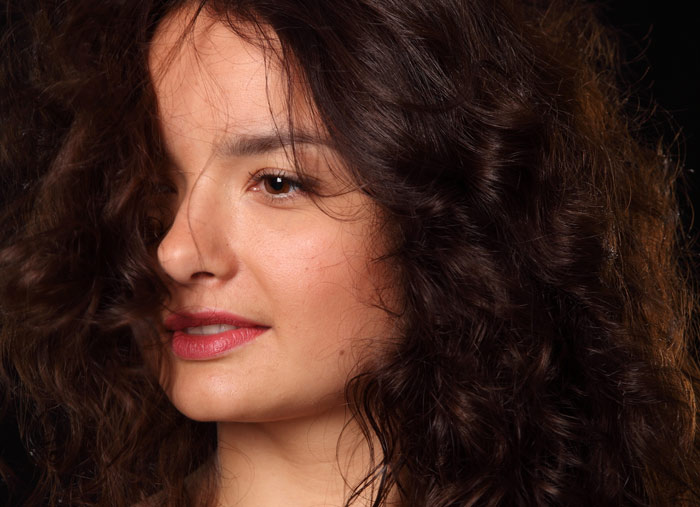 Prefer sulfate-free shampoos. The price of the shampoo is not an indicator; sulfates are often contained in expensive professional shampoos. The most common one is sodium lauryl sulfate. It dries the hair, injures it, and the hair begins to puff up;
If a non-sulfate shampoo does not help, try to replace it with a conditioner from time to time (co-washing). A conditioner washes away dirt and styling products, but, in contrast to the shampoo, it does not penetrate into the hair structure and does not violate it. However, not every conditioner is suitable for co-washing! It should be silicone-free (avoid the words dimethicone, cyclomethicone, amodimethicone, phenyl trimethicone in the composition). Silicone does not wash the hair well, coating it. Silicone conditioners can be used after washing hair with a shampoo, not instead of a shampoo;
Do not use styling tools with a large content of alcohol. Alcohol dries hair. Select alcohol-free products, or those where it is indicated in the end of the ingredients' list.
After washing your hair with shampoo, always use a conditioner (possibly, with silicone). Then, apply a product for curly hair or special oil that you should not wash off;
Give up the habit of fumbling with your hair or winding a lock of hair on your finger, thereby injuring the hair cuticle;
Do not use the hairdryer too often, particularly the hot mode! Hot air destroys the protein in hair composition, causing it to become limp and lifeless. If you can not give up the hair dryer, then at least make regular moisturizing masks and apply heat-protective sprays;
Apply styling products on wet hair, then twist it into a strip and press. Dry your hair naturally, so that it should be soft and gentle;
You can also use the following method to make elegant curls out of unruly hair. Apply a moisturizer on your hair to soften it, then divide the hair into 4-8 strands, each of which you should twist into a strip; then make a bun and fix it with hairpins. The larger the bun, the more natural the curls will look. After half an hour, loosen your hair and comb it with your fingers, forming a wave.