The skin around the eyes is the first to tell our age and lifestyle. Therefore, this delicate area requires correct and systematic care.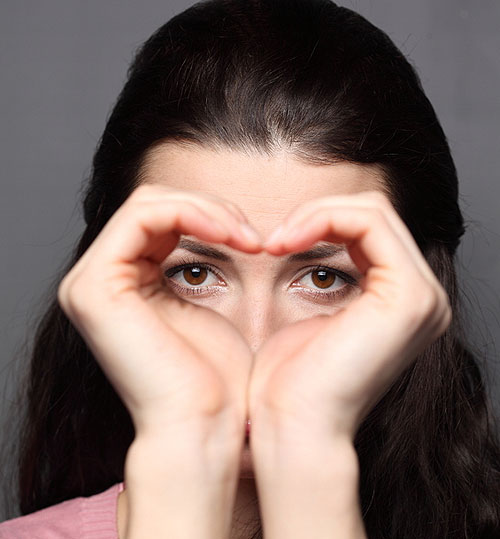 1. You'll need more than one cream
Speaking of eye skin, we often face three major challenges: swollen eyes, dark circles and wrinkles. But, as practice shows, it is difficult to find the one product that would equally treat these problems. You have to use at least two products: one – for a morning ritual, the second – for the evening.
2. The right approach to skincare
Eye skin products should be applied on the perfectly cleansed skin. This means that the surface should be free of even the traces of a cleanser – its greasy or oily texture may become a barrier for the cream active components to penetrate.
3. Take more care
Apply the cream not from time to time, but every day. Only regular care will help to achieve the desired result.
4. Application technique
Regardless of whether it is a cream or gel, apply a small amount of it (size of a rice grain is enough) on the index finger and then with lightly patting (not rubbing) movements spread it on the upper eyelid in the direction from the nose to the temple, and on the bottom eyelid – in the opposite direction.
5. Avoid eyelid areas
The skin is the most delicate and sensitive there. If you do not want to wake up with red-rimmed and swollen eyelids, do not apply the cream close to the edge of the ciliary and on the mobile eyelid.
6. Oil ban
If the eye shadows do not last on the eyelids and even the most resistant eyeliner spreads, try to avoid oil-based products for eye skin care. In the morning, use a light moisturizer or gel that absorbs quickly without leaving a greasy film.
7. Ensure skin protection
Anti-aging cosmetics is good, but wrinkles show up much later, if you protect your skin from the negative effects of ultraviolet rays. On a sunny day, always wear sunglasses (even if it is not the high season) and do not ignore SPF-products for eye skin care.