Summer is a season when you can forget about your hair dryer for a while. At least, when you are not pressed for time. Beauty experts and hair stylists recommend that you dry your hair naturally, without blow-drying, as often as possible. Obviously, the summer is the right time to start doing it. But the question is – What is the fastest and most effective way to dry hair naturally?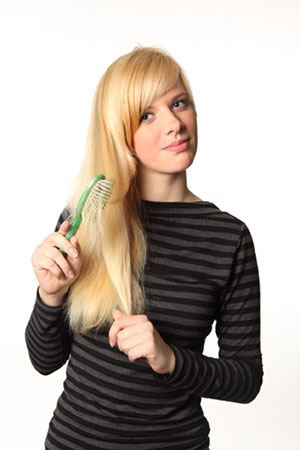 Blow-drying is really unhealthy because hot air dries and damages your hair. Use a towel that absorbs very well to reduce the time you need to spend for drying your hair naturally. The towel should be soft and absorbing.
Never rub your hair with a towel because wet hair is more fragile. You just need to pat your hair dry.
How to style hair? The best way is to use your fingers and high quality hair care products. Make sure you lift your hair at the roots occasionally to make hair styling process more effective.
It is not a big problem to curl your hair without blow-drying. Use scrunches and barrettes in your wet hair to create a natural wavy hair effect.
Never comb your wet hair with a regular brush. Use a hair brush with sparse bristles and comb your hair very carefully, just to untangle it.
Source of the image: photl.com.