The emergence of media attention for athletes over the decades has catapulted professional athletes to celebrity status. Some professional athletes even make the shift from sports-star to movie-star or model. As media's influence continues to grow, their concentration on female athletics in particular has greatly increased the popularity and notoriety of female athletes. Although most female athletes have gained their celebrity status based on athletic accomplishment, some have partnered their talent with their notable good looks and increased their popularity beyond their sports' fan-base. In 2015, numerous female professional athletes have succeeded both on the field and in the tabloids. Here is the list of the Top Ten Hottest Female Athletes of 2015.
10. Ronda Rousey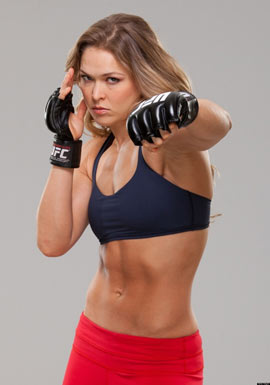 Ronda Rousey's fame continues to surge as she dominates the growing sport of MMA all while gaining attention for her beauty despite competing in such a grueling sport. Ronda has dominated the popular Ultimate Fighting Championship and has yet to lose since beginning her MMA career. Ronda might be tenth on this list but she sits atop the UFC without any plans to move; she has been and continues to be favored in every fight of her career according to numerous betting sites listed at Gambling.com.
9. Maria Kirilenko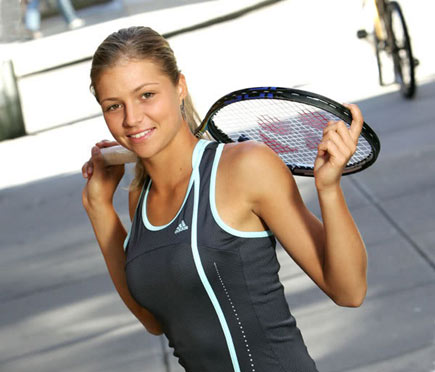 Russian tennis star, Maria Kirilenko has won six Women's Tennis Association titles playing both singles and doubles. Maria was engaged to National Hockey League superstar and fellow Russian, Alex Ovechkin but rumors suggest the engagement has been called off.
8. Jennie Finch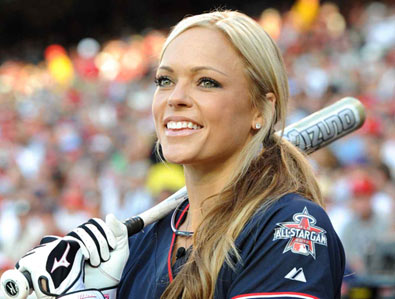 Jennie Finch Daigle is married to MLB journeyman Casey Daigle. Jennie has succeeded at every level of softball winning the 2001 Women's College World Series with the University of Azrizona and an Oylmpic Gold Medal with the US national softball team at the 2004 Summer Olympics. Her dominating talent and breathtaking beauty influenced Time magazine to name her the most famous softball player in history.
7. Danica Patrick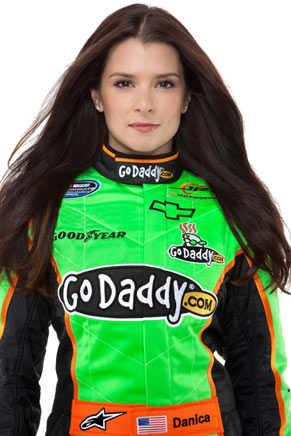 Danica Patrick is the most recognizable female NASCAR driver of all time winning the 2012 NASCAR Nationwide Series Most Popular Driver award. Danica skyrocketed to celebrity status after pushing her way into the male-dominated sport of auto-racing. Her celebrity status only increased once the media realized she was not only talented but beautiful. Danica currently dates fellow driver Ricky Stenhouse Jr.
6. Hilary Knight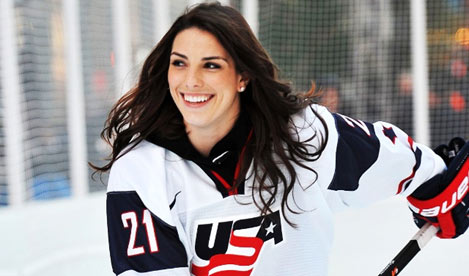 Hilary Knight is a forward for the US women's national hockey team who placed silver in the 2014 Sochi Olympics. Hilary was the first American-born player to win the Canadian Women's Hockey League MVP leading her team to the 2013 Clarkson Cup.
5. Allison Stokke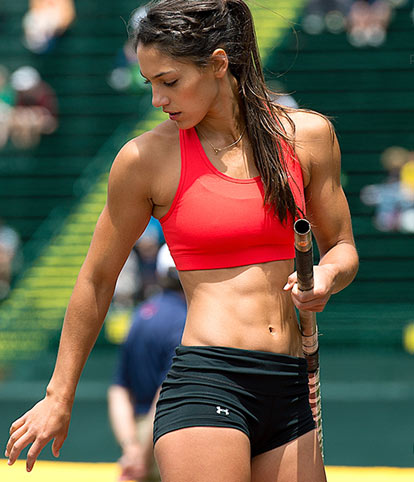 Some might not be familiar with Allison Stokke but one look at her will show you why she made the list. The 26-year-old former Cal State Bear, All-American pole-vaulter touts an impressive college career along with her captivating smile. She does her best to stay out of the limelight but her combination of talent and beauty has caught a lot of attention regardless of her efforts.
4. Antonija Misura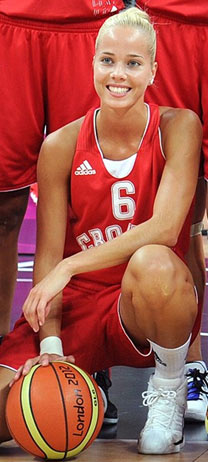 Antonija Misura plays professional basketball for Toulouse Métropole Basket in the Ligue Féminine de Basketball as well as leads the Croatia women's national basketball team. Despite this Croatian's notable beauty, Antonija, unlike most other athletes on this list, has consistently denied modeling offers to concentrate on her basketball career.
3. Maria Sharapova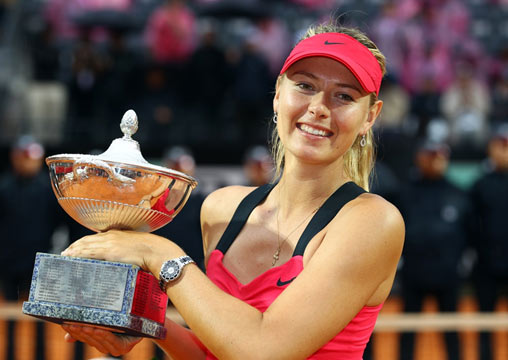 To no surprise, international tennis superstar Maria Sharapova makes the list. Maria has shined on and off the court, winning not only 30+ Women's Tennis Association titles but also topped Forbes' list of highest-paid female athletes in 2006 for her numerous investments and endorsements. She's been linked to dating numerous celebrities including Adam Levine and fellow tennis-star Andy Roddick but currently is in a relationship with tennis player Grigor Dimitrov.
2. Skylar Diggins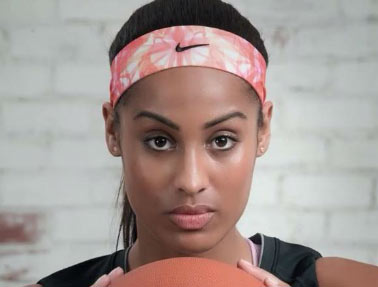 Skylar Diggins was the third overall pick for the Tulsa Shock of the Women's National Basketball Association where she blossomed into a superstar of the league. She was an All-American at the University of Notre Dame and finished her career as the all-time leading point scorer. Skylar is currently in a relationship with a former Notre Dame wide-receiver, Daniel Smith
1. Alex Morgan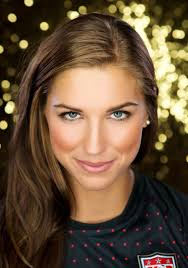 Alex Morgan Carrasco comes in at number one on the list. Alex was recently married to Major League Soccer star Servando Carrasco. She's a star on the US national soccer team, winning an Olympic Gold Medal with the team in 2012 while leading them in goals and assists. She was the first overall pick in 2011 Women's Professional Soccer Draft and currently plays for the Portland Thorns FC of the National Women's Soccer League.