The Ice Bucket Challenge has been replaced by a new "challenge." Now teenagers are competing with each other to see who is better at inflating lips. There are the first victims of this hobby. According to media reports, a 19-year-old American has died at home. The body of the girl with huge lips and a glass in her hand was found by her parents.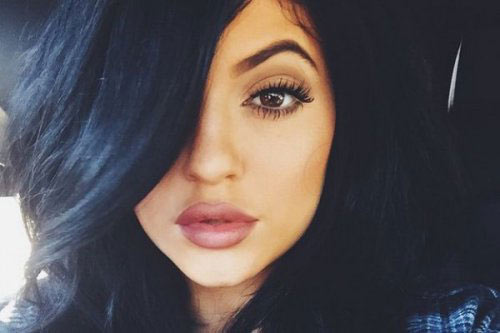 The new challenge is called "Kylie Jenner Lip" in honor of Kim Kardashian's younger sister. By the age of 17 years, Kylie Jenner had gone through several plastic surgeries and had repeatedly augmented her lips, so that they became unnaturally large.
There are more than 10,000 videos and photos with the hashtag #kyliejennerlipchallenge online, and this is not the end yet. As for the causes of the young American's death, the journalists do not mention them.
The news about the death of the parody contest participant may be fake, created specifically for young people to cease "inflating" their lips and turn to something else.
The related issue:
The previous challenge, in which people from around the world tested themselves pouring a bucket of cold water on them before the camera, actually caused several deaths.
On August 28, 2014, 18-year-old Scottish boy took an icy shower standing over the 25-meter Preston Hills quarry in the town of Inverkeithing, slipped and fell. His death was instantaneous.
Wanting to make the most spectacular video, the challenge participants often placed buckets of water on the window sills of the 2nd and 3rd floors. In some cases, the containers fell directly on the head of those willing to take a cold shower.
But the most resonant tragedy occurred in Kentucky. The local students persuaded the rescuers to pour ice water on them from the height of several meters. The tank was installed with the help of a fire truck, and when the firefighters began to descend after the action, they touched the power line and got an electric shock with the voltage of 69 thousand Volts. As a result, about 5000 houses were de-energized, and the accident victims suffered severe burns.
<center><iframe width="560″ height="315″ src="https://www.youtube.com/embed/Gb-ATolQ1_8″ frameborder="0″ allowfullscreen></iframe></center>