Life has turned its bright side to Conor Kennedy just two months after his personal tragedy – he is cast from a place at his mother's casket straight into the arms of a country pop star beauty.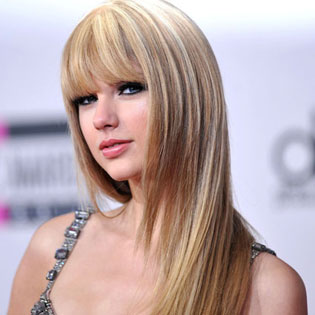 18-year-old Conor, son of Mary Kennedy, gets in the media again as one hooked up with Taylor Swift who claims to be his mother's fan. Swift is four years older than her new boyfriend, but she doesn't seem to care as the duo are piling up photo evidence of their cling-together trips around.
The most recent of this are pics from the vicinity of Hyannisport taken last weekend which show Swift and Kennedy walking through the town in Mass. holding and touching each other in the sweetest of fashions. The New York Post quotes sources spilling that the singer showed up at the Edward M. Kennedy Institute compound late last Friday afternoon and – as guests have to do for a tax issue – rented a small house there.
She looked engrossed in the life of the famous political family – in the photos she is delighted sharing boat trips with the Kennedys and frolicking with the kids all over the premises. The hit maker was known to confess to her fascination with the clan when she gave an interview to Vogue back in February; she then also promised to be open about her love life.
Young lovers were seen on a trampoline bouncing happily in the company of a black dog and then coming in for a house party – but they didn't stay long and preferred to retreat to a get-together with a couple of friends at a nearby pizzeria via a back door. A witness said Conor was courteous finding a seat for his girl. Swift "was laughing and talked with a lot of little kids," the source described.
Taylor Swift's name has been romantically linked with Joe Jonas, John Mayer, and Jake Gyllenhaal, and lately it was believed she was going to strike up with Patrick Schwarzenegger, 22, for there were photos depicting her embracing and laughing together with Arnold Schwarzenegger's son at the festivities on July 4. But it turns out to be Conor Kennedy who stole her heart, and the young scion becomes the cynosure of the media's attention for the second time this year.
Another Swift'n'Kennedy last week's bunch of pics show them outside a pizzeria in the New York area where they went after Conor's visit to a court to settle an issue about his mother Mary's estate. A couple of days ago he was at the White Plains courthouse again for a hearing.
Swift is knocking her fourth studio album together for release in October, while her home – as came out last week – is sundered apart: her father Scott and mother Andrea decided to terminate their 24-year-long marriage.
The Robert F. Kennedy Center for Justice and Human Rights recently issued information that at December's gala Swift will be honored with the Ripple of Hope Award for her "commitment to social change."