Child movie stars Azharuddin Ismail and Rubina Ali who became national heroes in their native country after they made a debut in the Oscar-winning "Slumdog Millionaire" had a new role at India Fashion Week.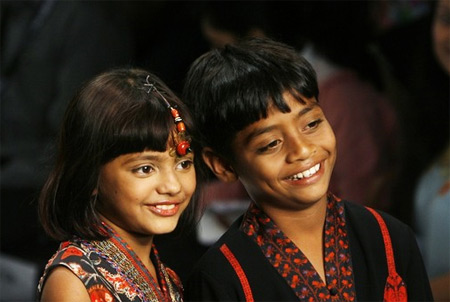 The 10-year old Azharuddin and the 9-year old Rubina hit the catwalk for Ashima and Leena Singh during fashion week in New Delhi. Just days before the show the kids met with Sonia Gandhi, an influential political figure in India. The thing is that in spite of the promised new houses for the family of "Slumdog Millionaire" stars, they are still living in slums.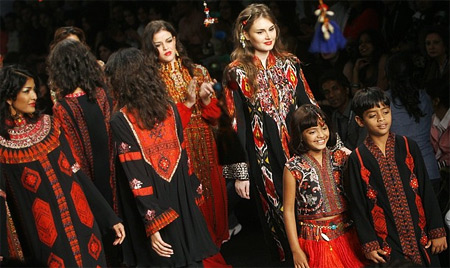 Azharuddin firmly believes that "aunt" Sonia's word is enough to bring his family into a new house.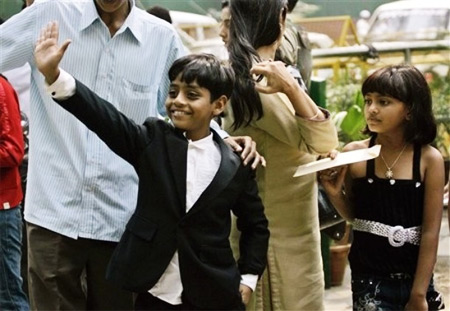 Let's believe that this fairytale story with such a beautiful beginning (the Oscar Awards, the star kids going to Disneyland and еру promised houses) is going to end happily.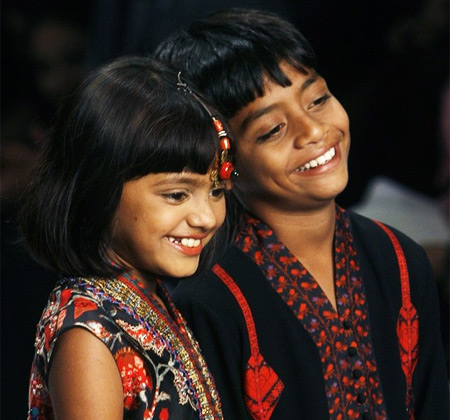 Source of the image: pictures.reuters.com.