Simon Cowell and Paula Abdul have nearly a decade of collaborating on projects like American Idol and X Factor, so they know each other quite well… But just how well?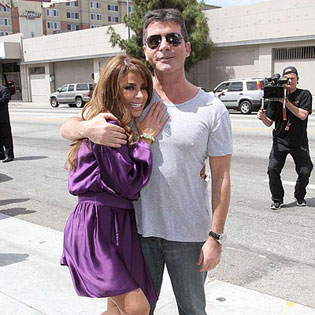 Almost as well as can be, as emerged on Barbara Walters' 10 Most Fascinating People special on air on Wednesday. The 52-year-old actor recalled the times when he and Abdul were so much in one another's hair that he couldn't afford making love to her for the fear of what may come!
Most of the sexual tension was on Abdul's part, the Idol's "Mr. Nasty" recounted to Walters. It used to bring about constant bickering, so bitter at times that all through the first two seasons they "couldn't travel on the same place together."
When Walters, trying to put things straight, asked him outright if Abdul was bent on a relationship, Cowell said he was "a million per cent" sure.
As for him, he confessed to having had second thoughts about it. Deciding that it could begin better than it would go on, he tried to keep the situation nice and cool. It could have gone a few hours into the night for us but then it would have ended in a good-bye, he commented, smiling the possibility away.
Denise Richards, too, thought Cowell was "a hot piece of ass" – though when the X Factor judge told that they had been on a date in Beverly Hills when Richards was into her last month of pregnancy, she denied it.
Cowell is now engaged to Mezhgan Hussainy, a makeup artist.