Are meat dresses becoming a habit with Lady Gaga? Or does she mean to make them universally accepted?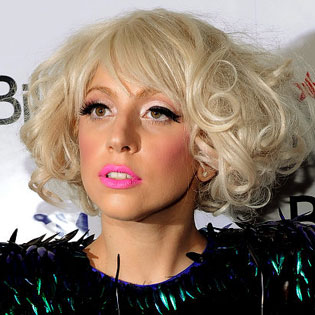 Anyway, after the Born This Way singer donned a Franc Fernandez-designed raw meat attire for her appearance at the 2010 MTV Video Music Awards in L.A. to much controversy, she repeated herself. Her photo posted on Twitter shows her wearing another meat dress in Tokyo on Born This Way Ball on Monday.
Back in 2010 Lady G. had to listen to some biting comments on her dress and hastened to explain in conversation with Ellen DeGeneres, 54, that she had meant "no disrespect to anyone that is vegan or vegetarian" since she professed to be a non-judgmental person.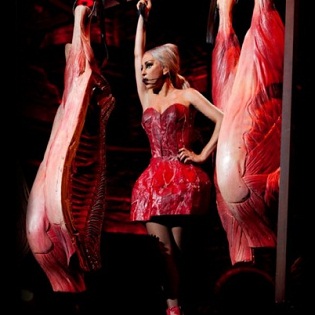 After which she hinted at there being multiple interpretations possible for her fleshy clothes, ending with the statement that she is "not a piece of meat" and, while so, she voices the need to defend one's beliefs and rights.
On Oprah's Next Chapter about two months ago, the pop star broached the question of meat dresses being malodorous. She said that it was instrumental in keeping other celebrities off since she had no desire to hobnob with them.
A few A-list stars let know that they think Gaga's meat-on-meat clothes to be "cool," Gaga herself letting drop that it was meant for grandma's meal.