arriage belongs with those heroic things that are marked by the humankind – well, you don't actually get medals, but your anniversaries are given beautiful names like the Golden Anniversary or the Diamond Anniversary. And that's right, sixty years together is no joke! Ben Stiller's mom and dad can tell you that!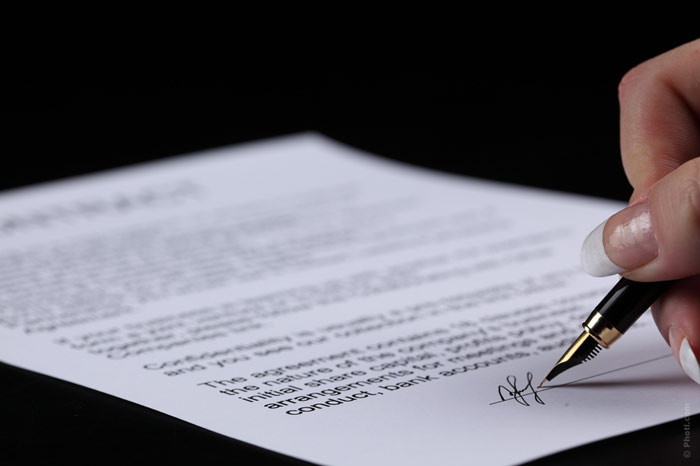 Hollywood has a history of such long-term unions. Mel Brooks lived with Anne Bancroft for 41 years before she died. Paul Newman and Joanne Woodward's marriage lasted for 50 years until death did them part. Who knows what kind of fire kept burning for all those years.
Not everyone is lucky to keep their passion from fading. The year 2017 is not over yet but it has already collected (considered together with the previous year) a significant number of Hollywood unions that dissolved after the fire had died out. The parting of Brad Pitt and Angelina Jolie is, of course, too well-known to be spoken of but in passing. They are not the only A-listers who underwent a breakdown. Here we will recount some of the less-covered stories that reach up to the category of ugly celeb divorces. Maybe some of them are not so ugly after all, but speculations whirling around famous people whip them up to the point of real or seeming ugliness. Now let's see for ourselves.
Janet Jackson, Wissam Al Mana
Three months ago the news about this family was related to the birth of their child, but now everything seems to be going badly wrong. The couple is passing through a phase of bitter bickering over the bringing up of the baby and over religious beliefs. Their separation was the talk of April, and there's no telling which of them is in the right – or in the wrong. They decided that these issues are so important that they could only end up in divorce. Consequently they will have something like $1 billion to debate over, which is Al Mana's money mostly. And the child. What is Jackson going to do with her background of violent fathers, drug-soaked brother and a suspected pedophile in her family? The baby has chances to come under his father's custody.
David Schwimmer, Zoe Buckman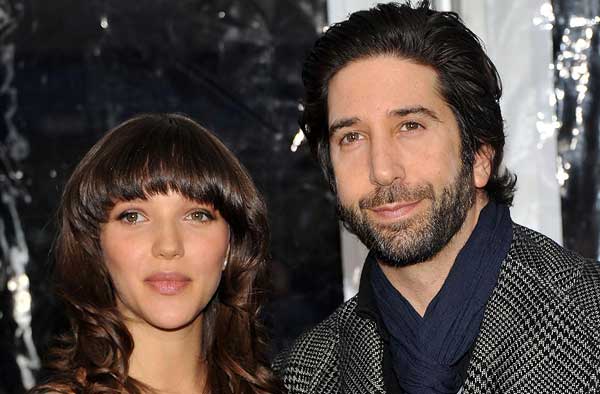 The Friends' star David Schwimmer ought to have gained a great experience in relationship during his spell with NBC, but it was somehow insufficient or incomplete, judging by the fact that he and his wife drifted apart. They appear to have believed in making their daughter happy before everything else, but their behavior is hardly the one in support of this laudable determination. Now the child will have to be torn apart between two homes, two parents, two ways to spend time and celebrate holidays. Moreover, many children are inclined to think that they are in some mysterious way to blame for the family's rip, no matter how many times your mom and dad assured you that it is not so. That is not what a child of pre-school age bargained for. And, incidentally, Schwimmer stayed longer with the famous series than with his ex-wife…
Scarlett Johansson, Romain Dauriac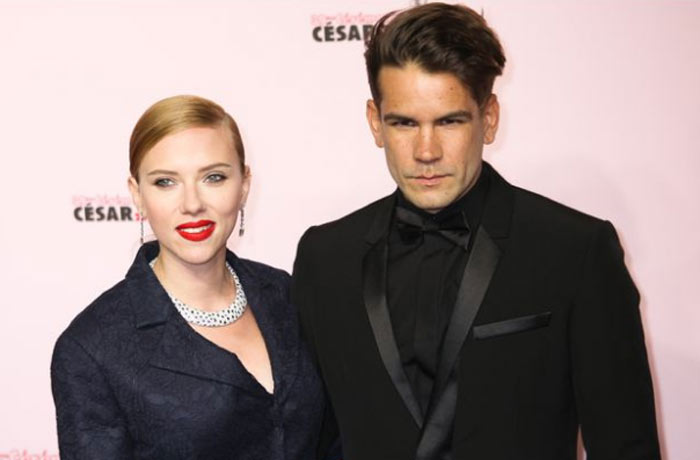 It was two years and one daughter for Scarlett Johansson's marriage to advertising agency owner Romain Dauriac. We can often hear Hollywood luminaries say that in terms of relationship they would like to be like everyone else, craving for a stable and balanced family life, but afterwards it turns out that the task of making their unions last is well above their heads. Anyway, these two go on sharing partnership duties of their brand of snacks, Yummy Pop. They may prove more durable than the personal union. Their daughter is only two years old and doesn't understand what has occurred yet.
Kate Beckinsale, Len Wiseman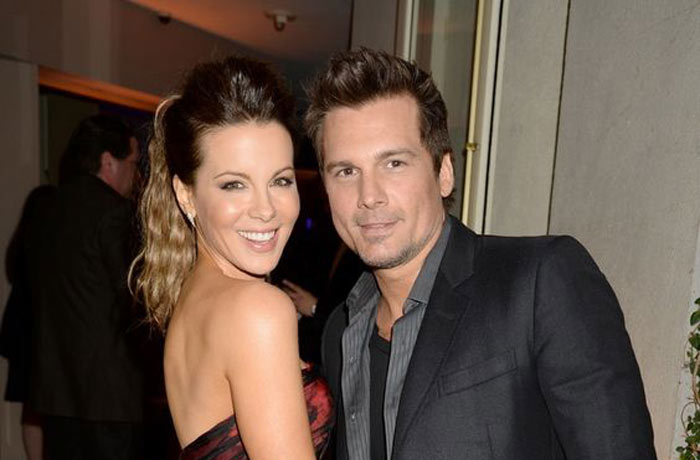 Having been wedded to Kate Beckinsale for over a decade (12 years, to be exact), Len Wiseman decided enough was enough. TMZ reports that he filed for divorce on the grounds of good old irreconcilable differences – the typical excuse for many things, mainly lack of love. Also, the absence of children seems to be another proof that the two were a bit self-centered to think about investing in further generations. Well, at least there's no-one to suffer from the break-up of a relationship where no love was lost, either: a sad tale.
Tobey Maguire, Jennifer Meyers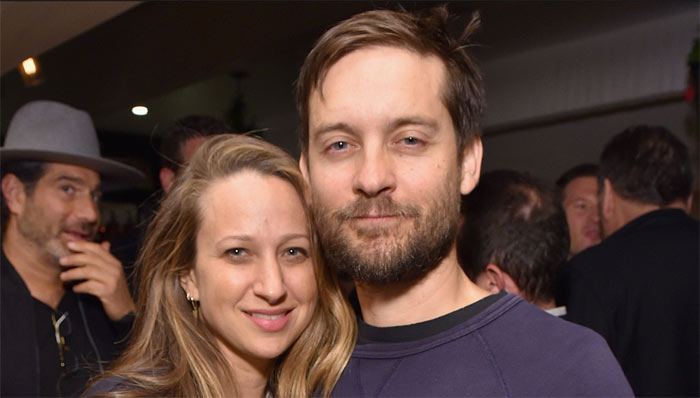 Unlike the previous couple, this one has children to consider. Maguire and Meyers' first child, daughter Ruby Sweetheart, was born a bit too soon after their engagement, thereby probably securing their relationship. She might grow to learn one day that she wasn't born to a legitimate family but was a child of passion, and how is she going to take it? An inside source spilled that the separation hadn't been due to any dramatic quarrel or event, but the result of a gradual growing apart, which sounds a bit weak for grown-up people. Would they be more responsible in their subsequent relationship?
Naomi Watts, Liev Schreiber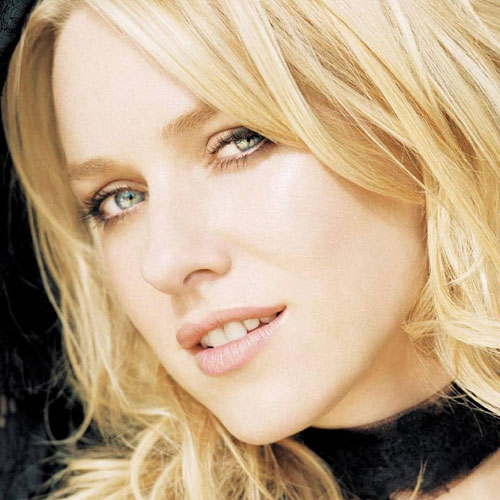 Here goes another couple of 10+ years of marriage and two mutual children, another reason to wonder about real feelings within the union and the attitude to the kids. What was it that made the flame fizzle out? When Gayle King inquired about the dissolution on TV, Schreiber looked as if he was rendered uneasy by the question. Clearly, the sapient King hit the sore spot. The Ray Donovan star rallied round to utter a few pleasantly insipid things about his wife going to become an ex soon. On her part, Watts let it drop that she was in what she called a good place considering her break-up – as if she were better off than when married to Schreiber. Whatever. We all know that those who feel the blame would be in for nice talking to smooth things over, while those who have gained relief would feel happy – and that could give you a clue as to what had been going on.
Johnny Depp, Amber Heard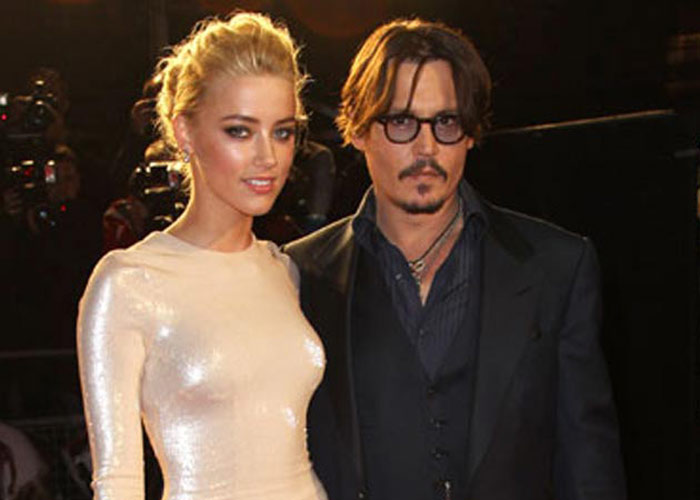 Now this divorce brought up such a lot of stink that it may easily become the ugliest one of the year. Depp's mother died, and three days after his bereavement his wife Heard filed for divorce. Their marriage lasted for a year and three months, only to end owing to irreconcilable differences. This bland statement must have dissatisfied Heard, though, for she got a restraining order written out against the Mad Hatter on the grounds of assumed domestic abuse. There are Amber's photos showing her badly knocked about, and she lays the blame at Depp's door. Another point of dissent is custody over their baby… No! Their dog! The judge had to look for evidence of the dog being endangered, which he found none. Without any prenuptial agreement in existence, Heard demands a monthly sum of $50,000 for her support. Besides, rumors have it that she is playing a blackmailing game. She can't have too much of what it takes, can she?
Kaley Cuoco, Ryan Sweeting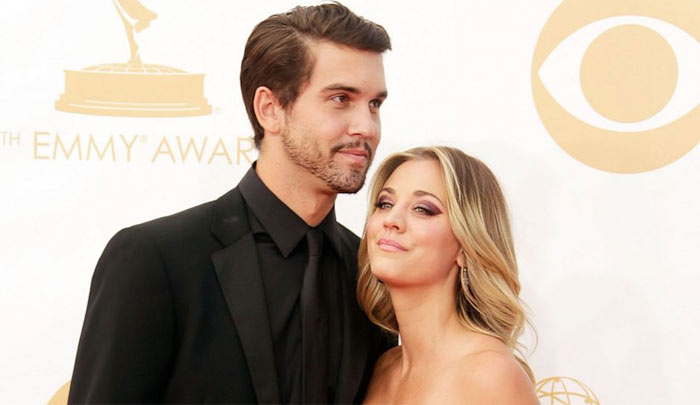 Another divorce with a dark side to it. It was Cuoco who initiated terminating the marriage – according to her, she thought Sweeting went too much for painkillers. While she was intent on having a baby, he had a back surgery, and the Walk of Fame actress commented openly that her husband had acquired a habit for taking the medicines he had been prescribed. He turned down her help in overcoming the addiction and remained unresponsive to her wish to enlarge the family. They couldn't make it through three years.
Drew Barrymore, Will Kopelman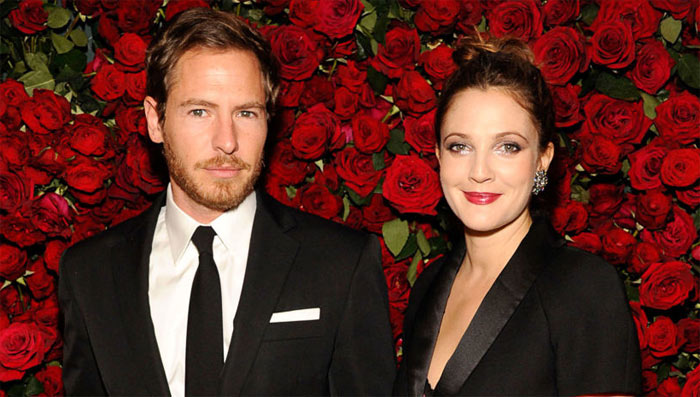 Barrymore and Kopelman went on to give birth to two children right after they got married, and also stated that they are primarily focused on the welfare of their offspring (a son and daughter). In their fourth year together there was detected a strain in their relationship which Kopelman said was due to Barrymore acting too hippie-esque for his taste. Now what kind of argument is this that you are unable to find common ground with one who is all for love and peace and avoids quarrelling? This looks rather like an attempt to disguise an uglier truth and one's disruptive behavior.
Casey Affleck, Summer Phoenix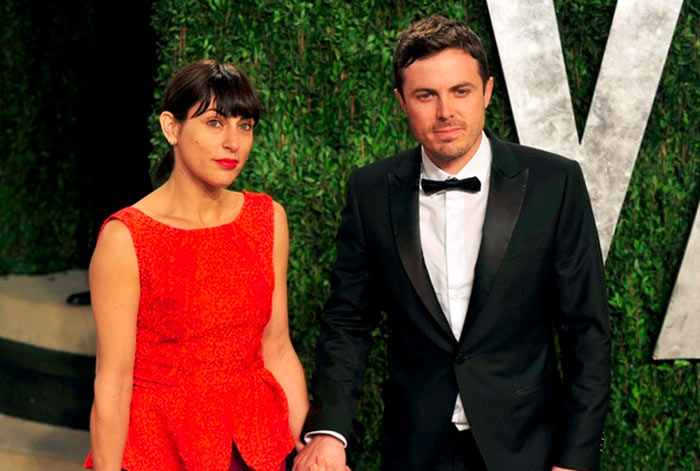 This marriage brought together two Hollywood families, the Afflecks (brother Ben) and the Phoenixes (brothers Joaquin and, until recently, River). Their elder son turned two when they decided to tie the knot which later produced one more son. We can still remember Affleck thanking Summer at the Academy Awards – was it a sign that they used to be so much into each other once? Anyway, now they are torn apart, even though the actor claims they keep up a friendly relationship.
Gwyneth Paltrow, Chris Martin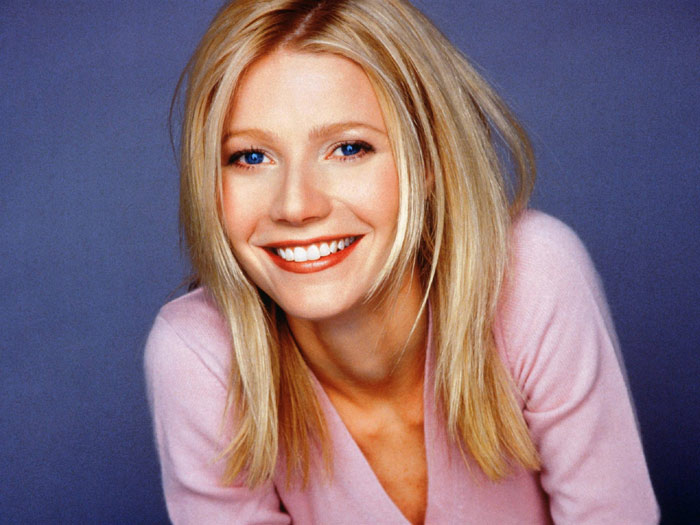 While some may be so surprised that this couple should have divorced, others actually foresaw the possibility of it happening. During the dozen years of their life together Paltrow and Martin used to turn up for events separately and never happened to have been photographed arm-in-arm. The actress and the Coldplay frontman had two children together and had them married off before they broke up – that speaks of premeditation and cold calculation. However, people close to the couple said these two used to try to make things work for them. It seems their personal tantrums got the better of them after all. Even if they didn't treat living together lightly (a friend of Paltrow's was known to say they had worked to make it stick), they nevertheless failed to recognize one another as a unique and lovable person.
Dennis Quaid, Kimberly Buffington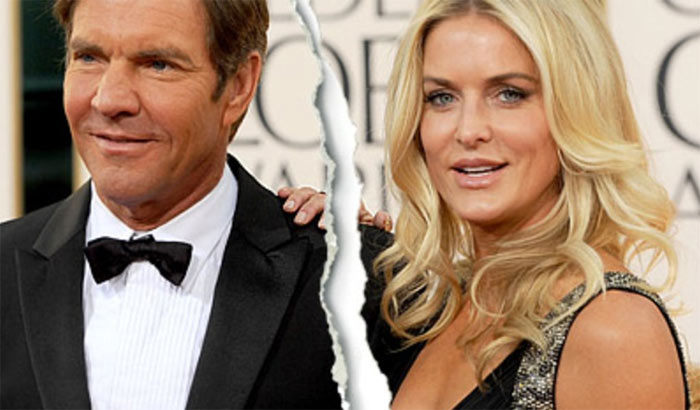 In this couple's past there are something like twelve years of marriage and fraternal twins; in addition, they have a 17-year age difference. Eventually, Buffington decided she'd had enough and it was time to severe the union. Then she withdrew the divorce application and they tried to get back together. Before the year was through, the divorce papers were back again, only for the procedures to be canceled for the second time. After one more attempt at reconciliation, the real estate agent went for divorce for the third time. You can imagine the effect it took on the children. What worse adversity can you think of for the young?
Lisa Marie Presley, Michael Lockwood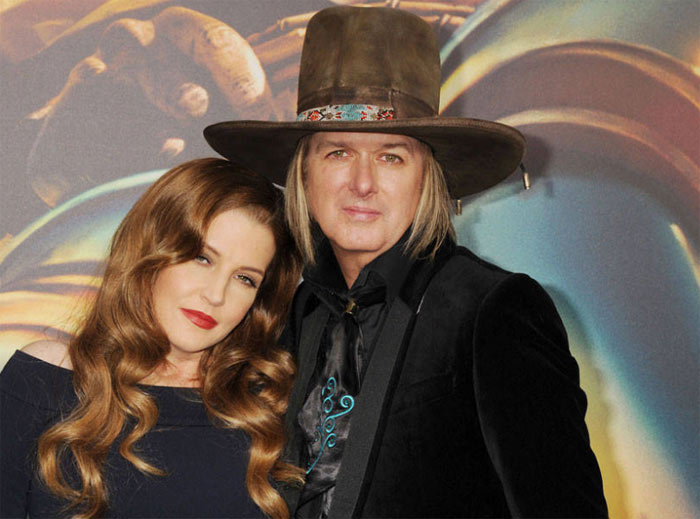 Lisa Marie, Elvis Presley's daughter, and Michael Jackson's former wife has led not the easiest life, probably, but the shock from her ex Michael Lockwood was something to linger. Not so much the divorce as the photos of evilly exploited children that he owned. That can't be lived down too quickly. She and Lockwood had twin girls, and hopefully, they are safely out of this horrible affliction. Presley will have to cover his fees amounting to $50,000, and Lockwood is not going to be charged in Tennessee with its somewhat peculiar laws allowing one to marry sisters…