Is Katy Perry rehashing her disintegrated marriage in her new video clip? At least, it is about love – or what passes for love, and the woman should be Wide Awake, the divorcing singer believes.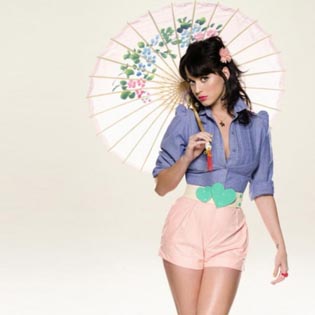 Wide Awake is Perry's new video work, telling a fairy-tale story with a punch to it. Since she avoided any personal comments on her disagreements with hubby Russell Brand, she may have chosen the creative way to share her views about it!
The video deals with no-one other than Prince Charming who casts his spell on Katy – but when the situation draws up to a kiss, Perry suddenly notices that the Prince crosses his fingers behind his back, and the ensuing scene ends in her giving him a hard one in the snot!
Appearing late on Tuesday, the clip flipped up to 650,000 hits as of Wednesday morning. It can be seen on RadarOnline.
The Perry-Brand marriage started off with a grand-scale wedding in India, lasted for 14 months and is nearing its end as the comedian filed for divorce at the end of December. Commenting on the broken relationship to Ellen DeGeneres in May, the Arthur star gushed about his love for Perry as "a beautiful human being" for whom he cherishes only positive feelings. But as for relationships, they are apt to fail. Nevertheless, he said, he didn't regret it and was happy while in marriage.
Perry was less explicit with DeGeneres, she only said that people are often inclined to regard one another as perfect, whereas they are not.
Perry's current beau is guitarist Robert Ackroyd from Florence + The Machine, and Brand is hooked up by gorgeous model Oriela Medellin.