Pitbull's hit track Give Me Everything that is getting international airplay brought around a great disturbance for him like a bolt out of the blue as Lindsay Lohan resented being mentioned in it and went to court.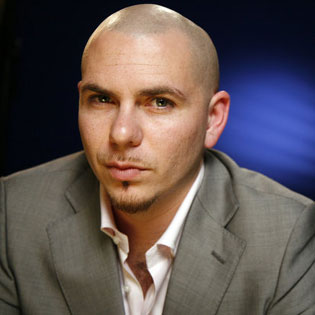 Lohan filed a suit against the rapper in New York's Nassau County on Friday, stating that Pitbull referred to her scathingly in the lyrics of his hit single; to prove it she quoted the line "I got it locked up like Lindsay Lohan."
The suit also involves the single's producer Afrojack and featuring performer Ne-Yo.
The 30-year-old rapper, who was born Armando Christian Pérez, said he was astonished when he learned of the lawsuit. "It was very ironic," he told Univision News, explaining that the song is positively charged and in particular the mention of Lohan wasn't meant to be disrespectful. "Got it locked up," he added, means that she is in control of her life.
Pitbull proceeded to say that he has always been supportive of Lohan; he admires her ability to preserve her popularity and hopes to add to it with his song that enjoys non-stop airplay. The rapper invited Lilo to watch the broadcast of his VMAs performance of Give Me Everything this weekend on MTV and MTV.com from Nokia Theater, Los Angeles, at 9/8c on Sunday.
Source of the image: Ronnyvey.blogspot.