On Wednesday PEOPLE named the world's best dressed celebs for the year 2012, and it was Gwyneth Paltrow who topped the mag's list!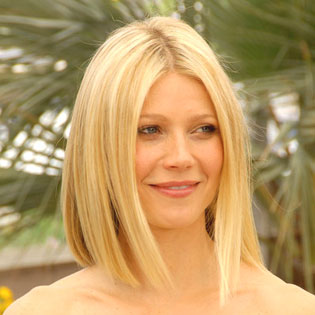 Commenting on their preference, PEOPLE praised the actress's superb red carpet comportment, accentuating her invariably "unexpected" and "chic" appearances. "Of course, it helps to have Gwynnie's body when going for a Stella McCartney racer back gown or Prada micromini," writes the mag, "but we can't begrudge her that when she seems to be having so much fun with her wardrobe."
Paltrow was followed on the Best Dressed list by Kate Middleton, Duchess of Cambridge, as the Classic Beauty. Rounding off Top 3 is Emma Stone as Red Carpet Ruler.
Other entries on the list are Brunette Bombshells, or the Kardashian sisters, The Street Style Pro, that is Miranda Kerr, The Hot Mama, a.k.a. Reese Witherspoon, The Risky Renegade of the year – Rihanna, The Jean Queen – Jessica Alba to the world, Diane Kruger as The High-Fashion Pro, and Jennifer Lawrence is the Best Rising Star in person.
Paltrow's comment on the occasion is not out yet. Her latest appearance was at the premiere of Thanks for Sharing, a movie dealing with sex addiction, at the Toronto Film Festival.
These days the award-winning actress is deep into her Pepper Potts job, having finished the Iron Man spinoff The Avengers, and getting on with Iron Man 3, but chances are she will be out of the role by the next sequel.
Talking with reporters from E! Online at the Toronto Film Festival Paltrow, 39, confessed to feeling old for the movie (to which, incidentally, she referred rather unguardedly).
The 2012 Best Dressed list topper is married to Coldplay's voice Chris Martin, 35. They wedded on December 5, 2003, and are parents to two children, daughter Apple Blythe Alison, 8, and son Moses Bruce Anthony, 6.