Absence makes the heart grow fonder, and Nick Lachey and Vanessa Minnillo know it firsthand now that they have made up and gotten engaged after they drifted apart last summer.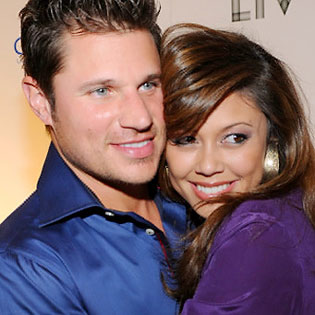 Whatever they may have felt before, they seem to have achieved a new level of happiness this fall; "we look forward to a wonderful future together", quotes UsMagazine from an interview with the excited couple. A source close to the newly engaged confirmed that they are "thrilled" over the renewed relationship.
Lachey and Minnillo have been seeing each other since 2006 after Nick had separated from his first wife Jessica Simpson. So it will be his second bond when they make it to the altar, but the first for Vanessa.
Speaking at a show on Atlanta radio last November, Nick sounded very sure when he said he wished to be re-married, have family and all the "good stuff" that comes with it.
Meanwhile they are getting ready to celebrate their birthdays on November 9.
Source of the image: Nydailynews.