Paris Hilton, 28, will be appearing in the Miami District Court in June according to a lawsuit filed in August 2008 by Worldwide Entertainment Group Inc. that alleges the American media personality and celebutante failed to fulfill her promotional obligations for a comedy movie Pledge This! and therefore owes the company $8.3 million.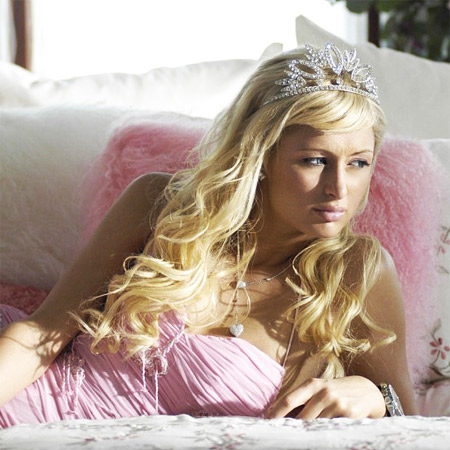 The company claims it shelled out $1 million to Hilton herself and her Paris Hilton Entertainment Inc. for acting services and "reasonable promotion and publicity" for the movie.
Released in 2006 and featuring Hilton, who plays Victoria English, the president of the exclusive Gamma Gamma Gamma Sorority at fictional South Beach University, Pledge This! was very poorly received, went straight to video and actually turned out to be a disastrous financial enterprise for the investors as the total gross income never exceeded $1.5 million worldwide.
The celebrity however denies the allegations from the Worldwide Entertainment Group.
"Any chance I got, any red carpet, any press, if I was doing something for another product… I would just bring it up, Oh, my new sorority film, it's going to be sexy, it's going to be really hot girls'-like I really, you know, did my best, " responded Hilton, who had to reveal to the court her official documents of 2006 and 2007 proving she earned $22 million from productions, distributions and promotions.
Another revelation during the pre-trial hearing for the Miami case was about the hotel heiress' idea of her responsibilities as an executive producer on bombed Pledge This!
"I'm not sure what a producer does, but… I don't know, help get cool people in the cast." said Paris.
Her lawyer Michael Weinstein referred to the star as "the single busiest person on the planet", the statement that may serve as an excuse for Hilton who testified she is unaware who pays her cell phone bills. Besides, Hilton uses the internet as a diary for business meetings.
"I just press my name and Google it and see [where I have been]," she explained.
Source of the image: dailymail.co.uk.