There are points on which Madonna doesn't seem to have lost one whit through her 54 years, and one of them is her voluptuous body. What does it cost to be Madonna-esque in posture? The answers are held in the steady grasp of her fitness commander-in-chief Nicole Winhoffer.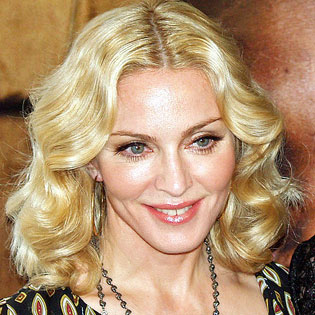 Winhoffer – a classic dancer by education – has her multiple tasks laid out for her. First, she is the pop diva's untiring workout companion, no matter where Madonna's touring life takes her. Second, she takes care of backup dancers' physique and health on the road. Third, she functions as creative director for Madonna's worldwide chain of ultra-luxe Hard Candy Fitness gyms.
Some of the fitness secrets of the iconic singer have been recently revealed when Us Weekly buttonholed Winhoffer for an interview about her training routine.
Exercise is not the pivotal point of workouts, according to Madonna's leading expert – but commitment is. The body you can see at the Queen of Pop's MDNA performances is the result of almost daily workouts, and not light ones: her trainer believes in 110%-output. One has to put in time and commitment unstintingly, and – Winhoffer reminds – "don't give up if certain moves feel difficult – they're supposed to!"
Another thing added to exercising should be well-defined goals. One gets the expected results only when one expects, says the gym wizard, explaining that when they work out they know exactly what they are doing – shaping the waist, rounding the thighs, picking up the derriere, or burning the fat. It enhances the concentration and strengthens belief in oneself, providing the spiritual component of the struggle to get results.
Winhoffer is sure that "it's not what you are doing but how you are doing it." It's essential to feel yourself working and straining (and sweating properly!), feel what muscles get working and breaking down resistance. You only succeed if you take up body challenges, she believes.
Don't get into routine too deep is another piece of advice. When you realize you've fallen into a routine workout, bring in new exercises, change things round, because it can diminish the challenge principle. Change is the only thing constant, Winhoffer holds, and the body and mind should be challenged in new ways all the time.
Also, it's better to work out where it is warm and humid, she says. It helps get the muscles warm and more flexible, improve the blood flow; the body gets more oxygen and loses toxins.