Madonna is back in business, scoring in music and outrage alike. At 53 she is still capable to send sparks flying – this time with a swastika.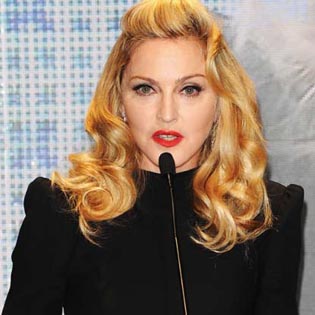 As she was performing Nobody Knows Me at a Paris concert on Saturday, a backdrop video came on where National Front party leader Marine Le Pen appeared branded with a swastika sign across her forehead; on top of the controversial effigy came somebody who looked suspiciously like Adolf Hitler. As far as France's far-right political group was concerned, the fat was in the fire!
The group was incensed enough to file suit, which is believed to be done later this week. Florian Philippot, vice-president of the National Front, declared to the AFP that they were not going to allow "such an odious comparison" to go unchallenged. He referred to the scandal as "another provocation in Madonna's world tour" designed to draw yet more attention to the artist without due consideration for Le Pen's honor as well as her supporters and National Front voters.
Le Pen, who is also a presidential candidate, had threatened Madonna with a lawsuit in May when the same video featured at a concert in Tel Aviv, but the singer obviously didn't heed her warnings.
(Madonna also appeared on the clip herself merged with a number of statesmen like one-time Egyptian president Hosni Mubarek and public figures like Pope Benedict XVI.)
Madonna's over-bold political statements come coupled with sexually explicit gestures as she keeps flashing her female charms to the audience. On Saturday it was a nipple and buttocks, a third show-off after breast exposure on June 7 and giving a back view on June 12.