What quirks do celebs have!  Sometimes they ask money for an autograph (like Justin Bieber and Rihanna, for example), sometimes they make impossible demands in their concert riders. This time Madonna has gone even further – media say the singer is paranoid about someone wanting to steal her DNA.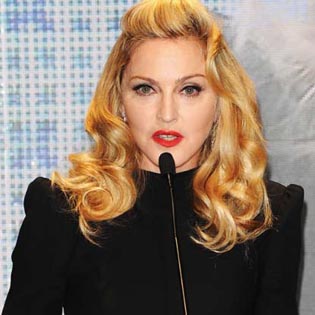 It turned out that during her MDNA tour she even hired a sterilization team to clean the make-up rooms and suites at the hotels she stayed. In addition, she refused to meet with her fans after the shows and said only members of her team were allowed backstage.  The concert promoter Alvaro Ramos said:
We have to take extreme care. In the end it is all to protect her and make her comfortable. I do understand it but it is taken to extremeness.
Madonna personally controls that only her staff should equip make-up rooms, to eliminate the possibility of hidden cameras. And how much more her alert team will have to check!  The pop queen's tour continues.