This time it could have been different for Lindsay Lohan – longer than 15 hours that she actually spent inside. But, as things stand, she walked out of jail close to midnight on Friday upon posting bail.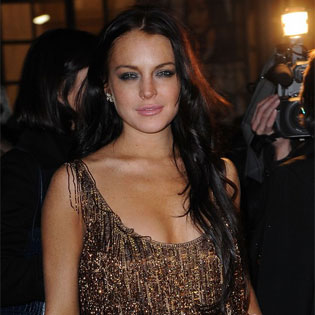 It could have been longer than 15 days, for earlier that day Los Angeles Superior Court Judge Elden S. Fox, following Lohan's admission to failing a court-ordered drug test ruled that she remain in custody up to her probation hearing scheduled for October 22.
The actress's lawyer, Shawn Chapman Holley, was quick with an appeal stating that a conviction of misdemeanors makes Lohan entitled to bail and Judge Fox's decision should be overruled. Talking to UsMagazine Holley said that the case was clear and the actress was sure to be bailed out.
Accordingly Assistant Supervising Judge for L.A.'s criminal courts Judge Patricia Schnegg agreed later Friday that Lohan can leave the regional Detention Center upon posting a bail of $300,000 with a further injunction to steer clear of places that primarily sell alcohol. Besides, she was ordered to wear a SCRAM bracelet for the third time within this year.
Source of the image: Justjared.buzznet.