The You and I period is finally over for Lady Gaga and her ex-boyfriend, 30-year-old actor Taylor Kinney. According to Us Weekly, the pop star and her beau have gone their separate ways as their lives and working schedules pulled them apart.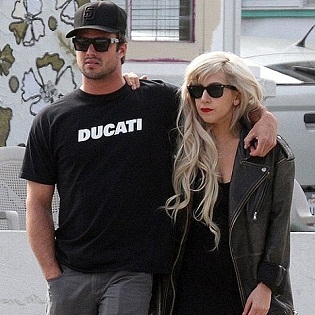 The mag got it from a source that Lady Gaga plans to tour unremittingly through the year and she will have no time for a relationship – and moreover, the two of them were never well-suited, the source added, Taylor being self-centered, like an actor should, and he didn't get to understand the singer really well.
The Vampire Diaries star and Lady Gaga, 26, who got acquainted at the shooting of the singer's You and video, had a 10-month relationship that they tried to keep up until recently, going to Kinney's native Lancaster, Pa., after Christmas; later Kinney rented a house on a California beach where they enjoyed themselves the rest of the winter.